Our modern world is constantly evolving thanks to advances in technology and increased global connectivity. Consequently, the concept of entrepreneurship has been redefined with the emergence of the startup economy, where innovative ideas can be turned into highly profitable companies that help to further the growth of new technologies and digital solutions.
Startup ecosystems also emerged alongside this new breed of entrepreneurs. These innovation hubs support the growth of budding business ideas with a combination of educational resources, startup incubators and investment funds located strategically in cities worldwide.
With its diverse cultures, economies, and resources, Europe has become a highly competitive player on the international startup scene and is home to many thriving startup ecosystems. In 2022, the region received a record-breaking USD $94 billion in funding, indicating a highly promising outlook for startups and entrepreneurs in the region.
The European startup scene is brimming with hardworking and innovative companies as highlighted in this list of 15 standout startups that are making their mark across the continent.
---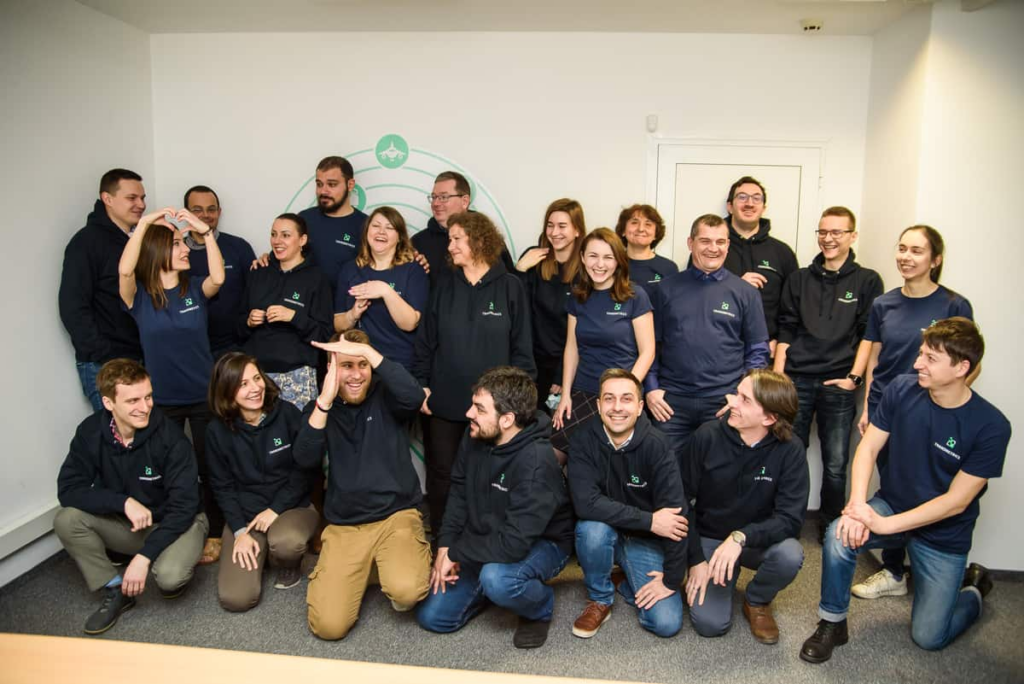 Transmetrics is a Bulgarian company co-founded by Asparuh Koev. The startup has developed an innovative solution to address the challenges faced by freight transport companies by measuring supply and demand more efficiently.
Leveraging the power of artificial intelligence, machine learning, and big data, Transmetrics offers an advanced and groundbreaking solution in the freight transport industry. Its predictive system can accurately forecast the number of shipments a company will have and optimize loads to reduce costs and improve the performance of transport companies.
Its innovative technology has delivered significant customer benefits, with some experiencing up to 25% cost savings. This success has led to the company being recognized with several international awards, including the Forbes Business Award.
---
CodeSandbox, an online platform founded by software developer Ives van Hoorne and industrial designer Bas Buursma, is experiencing a highly relevant moment amid the rise of remote work.
Since its launch in 2016, the browser-based cloud platform has enabled developers to collaborate effectively by simply sharing a link to their work in progress. In addition, projects are submitted so that other team members, even those with no programming experience, can make changes directly.
CodeSandbox raised a significant $12.7 million Series A round in October 2020 and currently boasts over 2.5 million active monthly users. According to van Hoorne, there has been a significant shift towards remote work in various aspects of businesses, including design and management. However, development has yet to catch up to this trend, and that's where CodeSandbox comes in. The company seeks to revolutionize the development process by providing a remote work-friendly platform.
---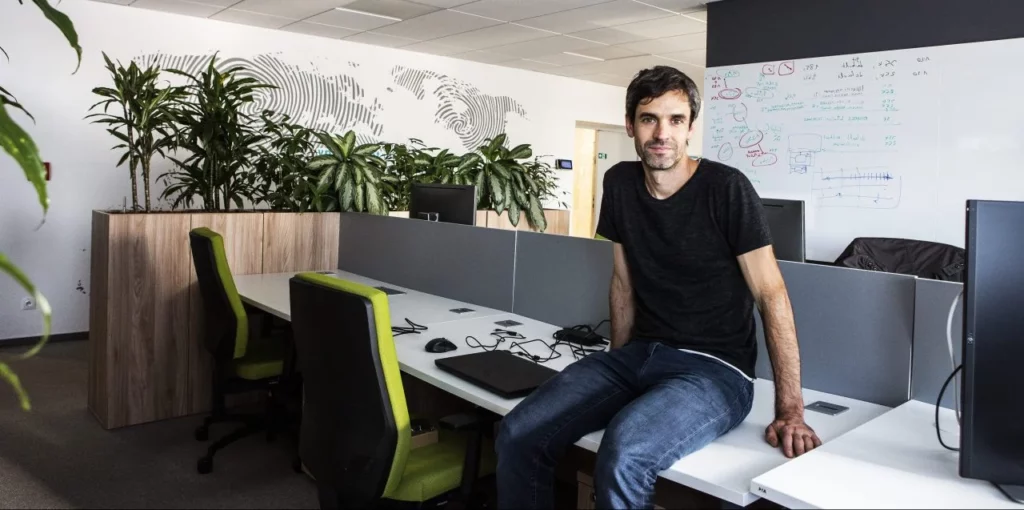 Innovatrics is a reliable and independent provider of biometric solutions for governments and enterprises based in the EU, founded by Jan Lunter in Slovakia. Its fingerprint and face recognition algorithms are known for their speed and accuracy, consistently ranking among the best in the industry. For over 15 years, Innovatrics has collaborated with various organizations to create flexible and trustworthy biometric identification solutions.
Innovatrics has an impressive track record, completing over 500 projects across 80 countries, processing over a billion people biometrically. Innovatrics' algorithms have also consistently earned high rankings in independent NIST tests for their speed and accuracy.
---

Docplanner, the world's largest physician directory, was founded in Poland in 2011 by Mariusz Gralewski. The company currently operates in 24 countries with a base of 20 million patients using its services on a monthly basis. In Spain, the platform operates as Doctoralia.
Docplanner's primary goal is to help patients find the perfect doctor and book an appointment quickly and conveniently. The company strives to make the patient experience as pleasant as possible, offering constant assistance to ensure they find the best medical care available anytime, anywhere.
In addition, the platform also helps physicians better manage their practices and build their online reputation. Thanks to its end-to-end solution, physicians can improve their online presence and spend more time on what really matters: their patients.
---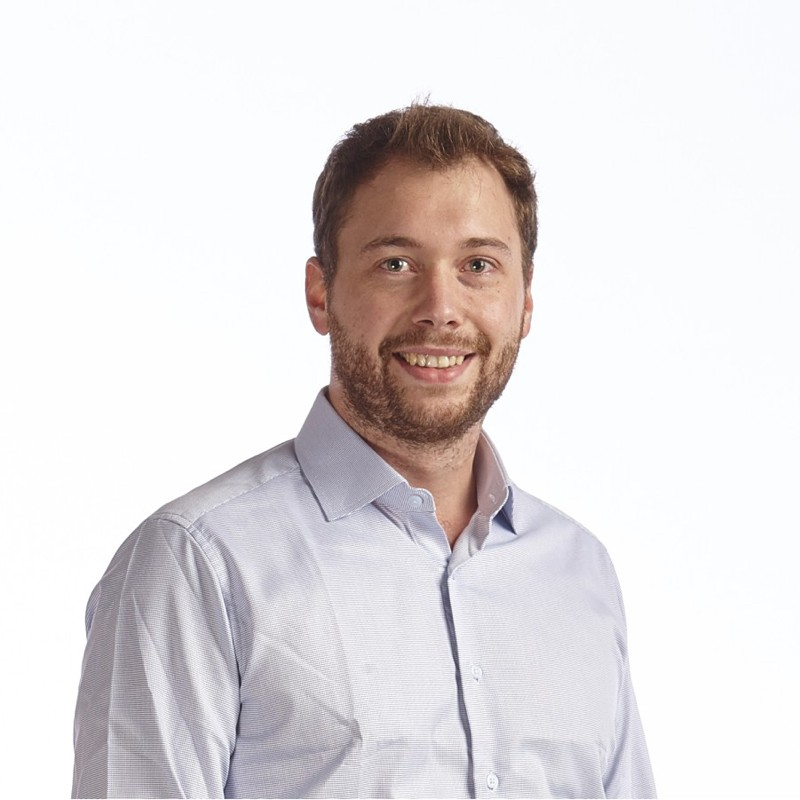 Venly is a Belgian company that offers tools and services for businesses to take advantage of the benefits of blockchain technology. Founded in 2018, the company provides cost-effective and dependable blockchain-enabled software solutions to create a developer-friendly platform and an intuitive interface for end users. Venly focuses on simplicity, core user experience, and high-level security.
Cofounded by Tim Dierckxsens, Venly has become one of the global pioneers in transitioning from Web2 to Web3. The company delivers innovative solutions to Web3 trailblazers and Web2 industry leaders across various fields, including gaming, eCommerce, entertainment, and more.
---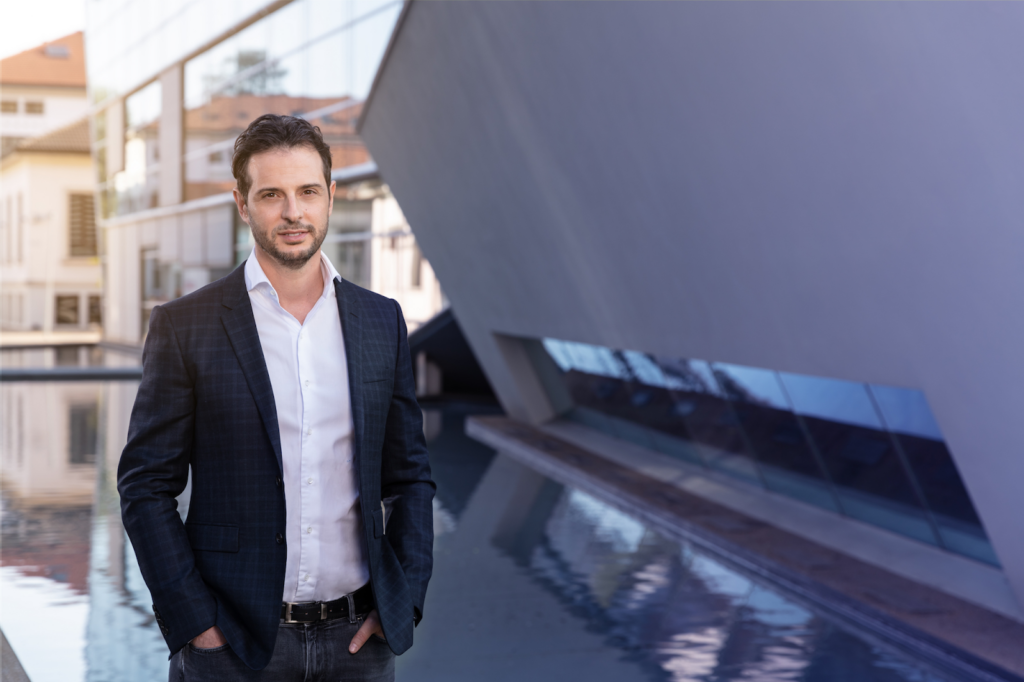 Stefano Portu is the founder and CEO of ShopFully, a technology company focused on reinventing local shopping. ShopFully helps more than 45 million consumers worldwide save time and money by shopping locally through its marketplaces. In addition, its hyperlocal marketing platform, HI!, uses AI to drive sales for retailers and brands, connecting all digital channels with millions of stores.
In the last 10 years, ShopFully has become the "Drive-To-Store" champion across Europe, Asia-Pacific and Latin America, boasting a direct presence in 12 countries with 400 top partners. Stefano Portu has over 20 years of experience in the retail, media, and telecom sectors. Prior to ShopFully he was part of Buongiorno, a multinational mobile commerce company present in 30 markets worldwide, and led the digital transformation of GEDI Group, one of the largest European publishers.
---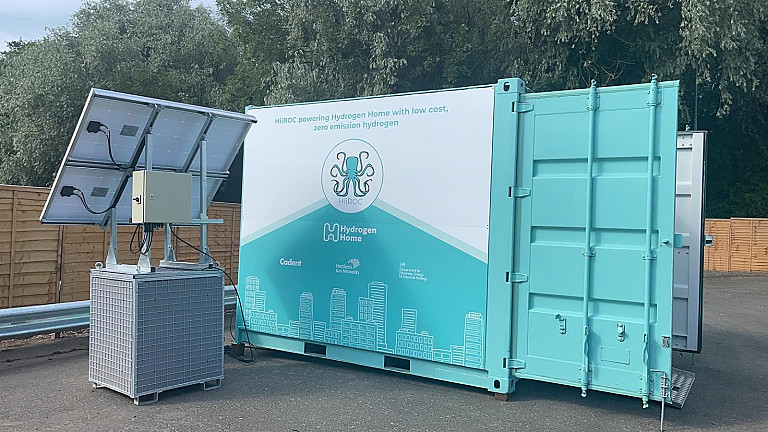 HiiROC is a step-change technology for low-cost, zero-emission hydrogen production. The startup produces hydrogen through a unique plasma process, making its innovative solution the required technology to enable the move to a 'Hydrogen Economy'. The startups is part of the Cemex Ventures portfolio.
Founded by Marco Seans in 2017, CEMEX Ventures is based in Madrid, Spain. The firm aims to invest in business products, business services, materials, resources, manufacturing, infrastructure, big data, e-commerce, 3D printing, artificial intelligence, machine learning, and technology-based sectors in the United States, Canada, Europe, the Americas, Asia, Africa, the Middle East, and Oceania
CEMEX Ventures is the corporate venture capital arm of CEMEX, one of the world's leading building materials manufacturers, with over 45,000 employees and a presence in around 50 countries. The company focuses on cement aggregates, ready-mix concrete and innovative urbanization solutions such as road materials that can also filter water.
---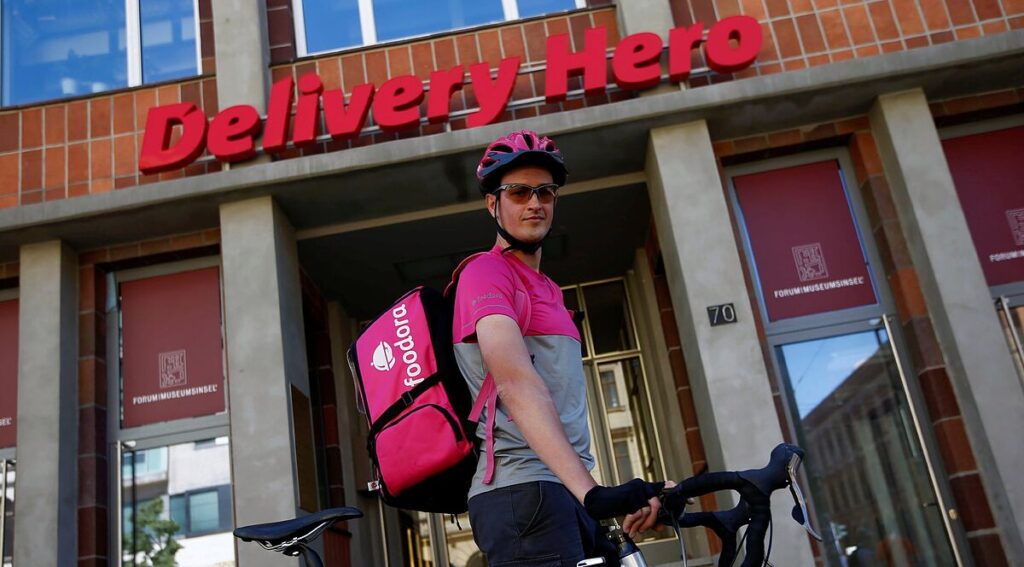 Delivery Hero is a global online food ordering platform founded in Berlin in 2011 by Niklas Östberg, Kolja Hebenstreit, Markus Fuhrmann, and Lukasz Gadowski. Under the leadership of Niklas Östberg and Fabian Siegel, the company expanded into several European and Asian countries, acquiring several companies in the process. Competition in the market led to clashes between online delivery companies yet Delivery Hero emerged as one of the most successful players in the space. In 2017, the company went public on the Frankfurt Stock Exchange and was valued at €4 billion.
Since its creation Delivery Hero has acquired companies including PedidosYa, pizza.de, Baedaltong, Yemeksepeti, Foodora, Foodpanda, and Instashop. In 2020, it announced the acquisition of Woowa Brothers Corp, South Korea's largest food delivery app, with a valuation of $4 billion.
---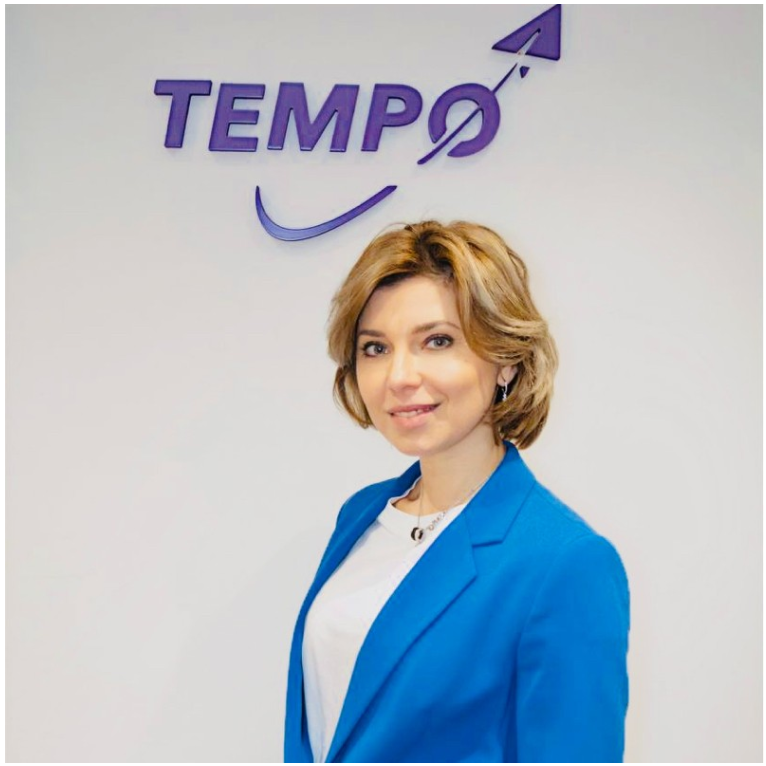 Tempo is a French company located in Paris that specializes in secure online and offline remittance services. Jeffrey Phaneuf founded the company, which CEO Alla Zhedik now leads. Combining their expertise with the latest technology, Tempo provides one of the most convenient and reliable ways to send money to loved ones.
In recognition of its commitment to excellence, Tempo was granted an EU-wide payment service directive license in 2011 by the Autorité de Contrôle Prudentiel, a regulatory body of the Banque de France. With this license, the company has built a vast network of partnerships with banks and financial institutions worldwide, enabling them to offer remittance services to various destinations.
---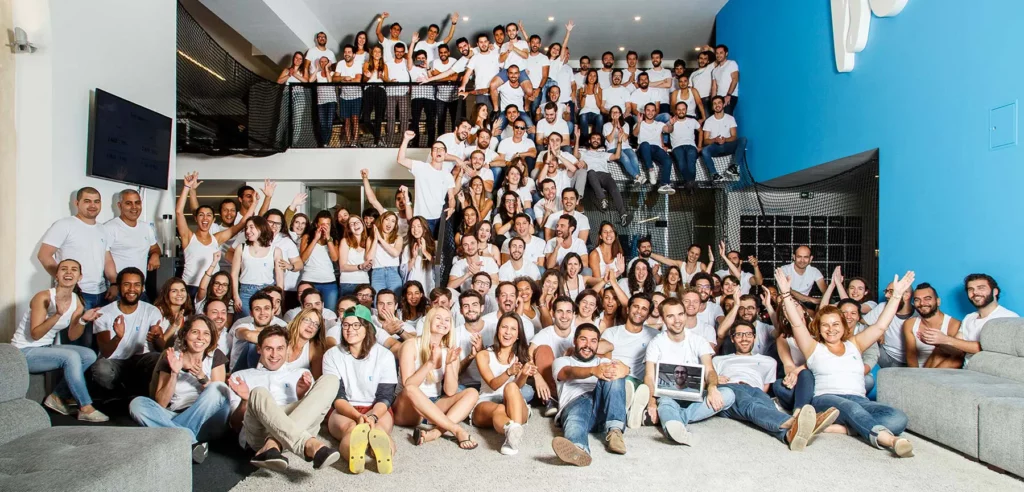 Uniplaces is an online platform that facilitates booking rooms for students worldwide. It offers access to over 40,000 rooms in six countries and has helped students from over 160 nationalities to find accommodation abroad. The company's CEO for Spain, Mariano Kostelec, has announced plans to expand nationally and relocate its headquarters from Lisbon to Madrid to facilitate this growth.
Uniplaces emerged in 2012 due to problems that the founders, Mariano Kostelec, Ben Grech, and Miguel Santo, experienced when looking for accommodation in a new city while studying abroad. The founders saw the opportunity to create a room booking portal for students in this niche market. Despite starting with the "humble savings" of its founders, the company has since raised €40 million during several investment rounds. With a staff of 150 employees, Uniplaces values the international experience of its employees, as its main objective is to facilitate student mobility worldwide.
---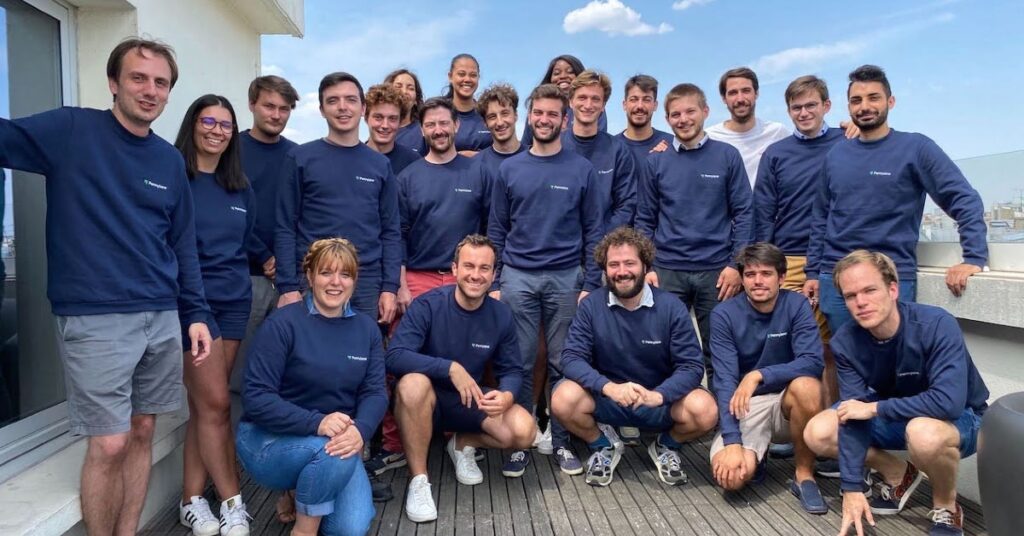 In January 2020, seven entrepreneurs founded Pennylane, a back-office platform offering complete financial management. Alexandre Roquoplo, Arthur Waller, Edouard Mascré, Félix Blossier, Quentin de Metz, Tancrède Besnard and Thierry Déo created an automated accounting solution that provides a real-time dashboard using clients' complete financial data sets.
Pennylane is a versatile online platform that integrates with various third-party services to provide valuable information. With its interface, users can access banking statements, import receipts from Dropbox, and billing details from Stripe. The platform facilitates collaborative use between accounting firms and their clients, allowing them to streamline tasks such as centralizing receipts, creating invoices, and automating specific processes. By eliminating the need for spreadsheets and photo attachments, parties can conveniently interact and exchange information directly on the platform.
---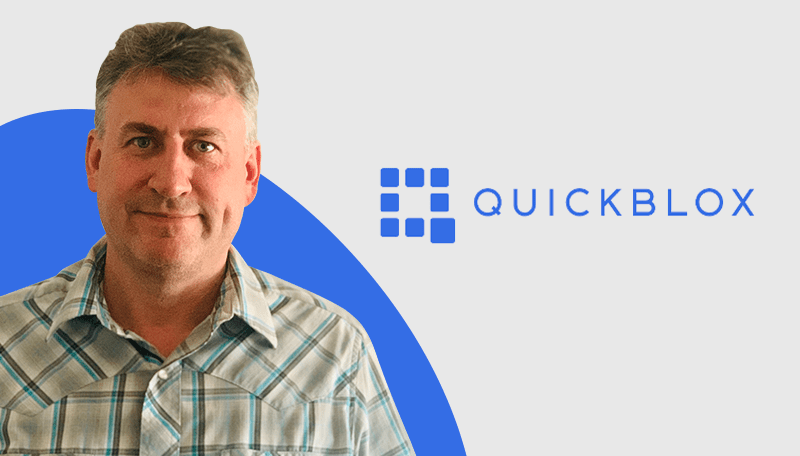 Quickblox, owned and directed by Nate Macleitch, provides communication solutions to companies through messaging applications and software development kits. The company aims to enable businesses to easily integrate communication features such as video calling, voice calling, instant messaging, and groups into their mobile or web products. Quickblox cloud-hosted solutions but customers can also choose to fully control the service by utilizing AWS, Microsoft Azure, or Google cloud servers.
Quickblox's range of applications is diverse, including solutions from the healthcare industry, internal business communication, financial customer service and e-commerce messaging for buyers and sellers. The company's customers include Nextgen Healthcare, Medic Bleep, Major League Baseball Players Association, and BNP Paribas.
---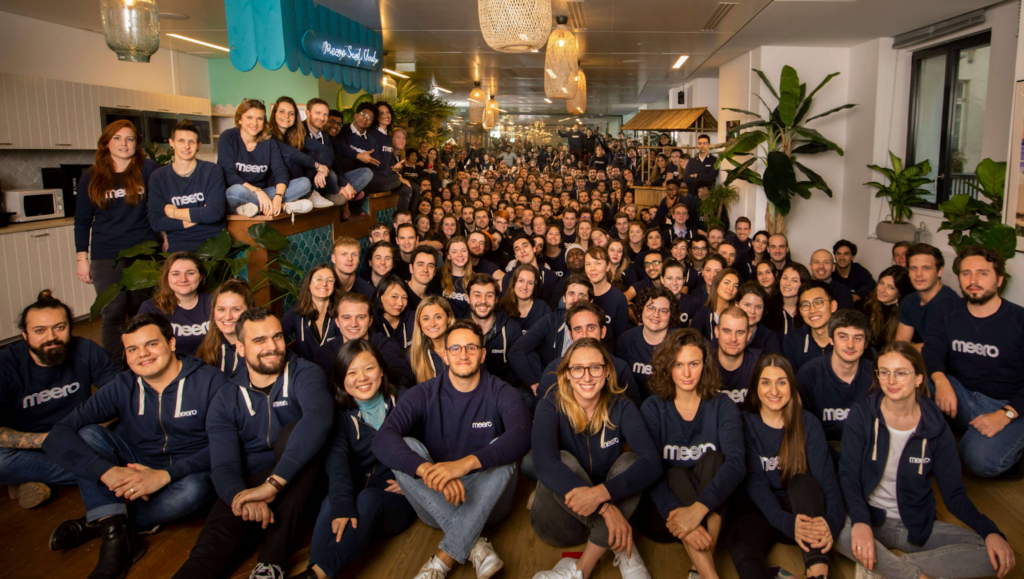 Meero is a Paris-based on-demand photography company founded in 2014 by Thomas Rebaud and Guillaume Lestrade. The company utilizes innovative AI and ML algorithms to optimize photo editing and operates as a global marketplace connecting clients with photographers for commercial projects.
Meero manages the projects' creative, production, and billing aspects, automating back-end processes like editing and grading. With an impressive clientele of 31,000, including leading brands like L'Oréal, Uber, and Sotheby's, Meero takes pride in conducting a shoot every 25 seconds.
---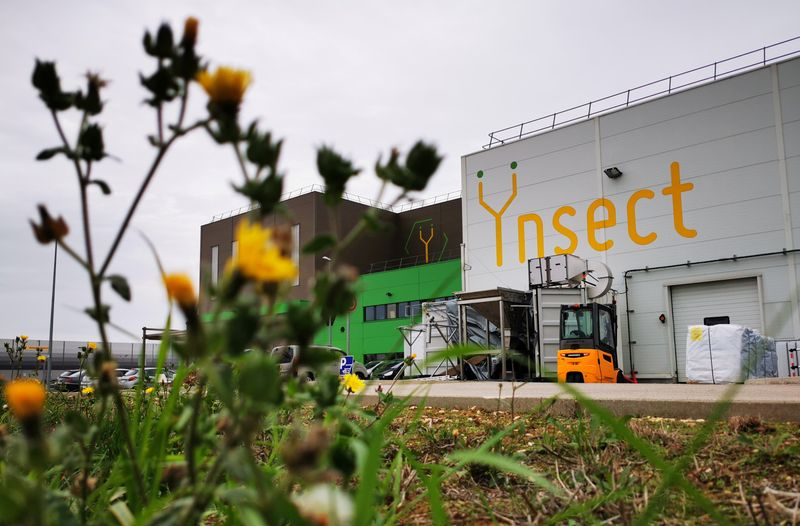 Antoine Hubert co-founded Ynsect in 2011, a company that leverages the remarkable properties of insects to convert various types of biomass into high-quality compounds for use in nutrition and green chemistry. The company successfully raised $372 million in a Series C financing round in October 2020, allowing it to pursue its ambitious plans to construct the world's largest insect farm in Amiens, northern France.
The company can sustainably produce animal feed, fertilizer, and pet food using mealworms, thereby creating high-quality proteins without causing environmental harm. Ynsect has gained recognition as the most heavily funded agricultural technology business outside the United States.
---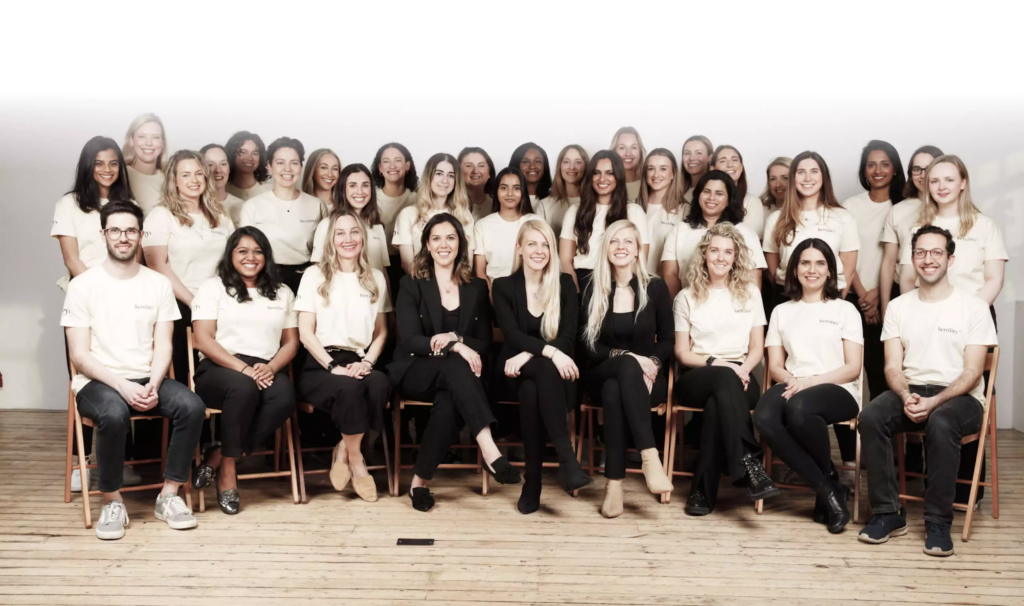 Hertility, a UK-based startup established in 2020 by Dr. Helen O'Neill, Dr. Natalie Getreu, and Deirdre O'Neill, offers a machine-learning healthcare solution that empowers women to understand their reproductive health better. Their at-home hormone tests provide rapid results and an individualized pathway to care. With a team of female scientists driving their research, Hertility is creating a science-backed ecosystem of care that prioritizes women's health.
In 2022, Hertility expanded its market share in the women's health space by acquiring the Netherlands-based fertility and hormone testing company Grip, positioning the company for rapid international growth.