(This story originally appeared on 150sec.)
On an overwhelming day, Joana Henriques Correia took a breather, immersed herself in her world of creativity, and started tinkering with a pair of earrings she had not worn for a long time. Much to her surprise and delight, the final result was almost unrecognizable.
The refreshing feeling of breathing new life into jewelry that had lived another life before took her on a ride of imagination where she saw a vast vista of new possibilities. That was the moment when the first seeds of D'ECOLIFE began to germinate in her mind.
"If I can do this with a simple pair of earrings, what can we actually do with other objects?" This is what she asked herself as a PhD student in arts education with a background in graphic, product, exhibition, and contemporary jewelry design.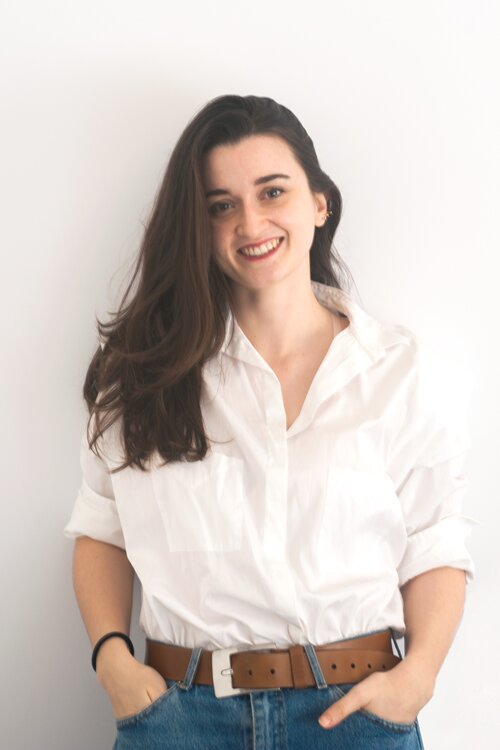 Eventually, her frustration with theory-heavy education programs and eye-tiring designs, coupled with her long-held passion for sustainability, gave shape to a startup that aspires to promote jewelry making as a vehicle for inspiring a shift of mindset and living a more conscious lifestyle.
"At the time, I was challenging myself to reuse all the plastic I was consuming and therefore started experimenting with materials I had at home, particularly those that I felt I did not need or had been in the drawers for quite a while," Joana, founder and creative director at D'ECOLIFE, said in an interview with 150sec.
With her work, she aims to show that recycling and upcycling is not just a trend, but "a philosophy of life".  
From old furniture, plastic packaging, and ocean shells to orange peel, coasters, chandeliers, and broken ceramics, Joana turns objects that may be considered "ugly" into eye and mind-pleasing "jewelry with a story".
"I once read a beautiful quote along the lines that instead of thinking outside the box, we should see what we can actually do with the box," she said.
Joana intentionally diversifies the sources of the materials she uses to demonstrate that the green mentality can be extended to various aspects of life.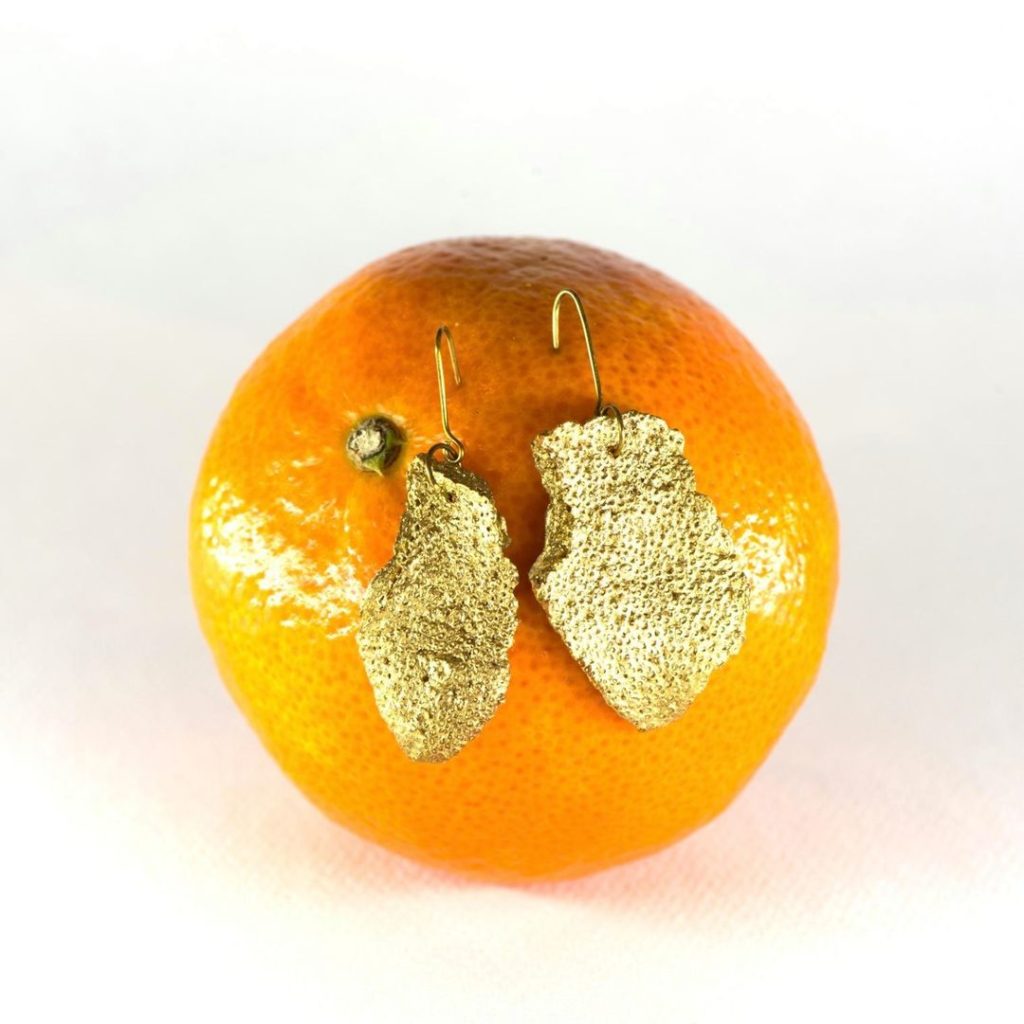 "The more objects we experiment with, the easier this attitude reaches different areas of our lives and becomes a lifestyle," she explained, highlighting that their diverse line of accessories suits all tastes and needs.
The founder of D'ECOLIFE believes jewelry as wearable art is an intimate expression of the inner self and a reflection of one's values so it has the power to generate a conversation about the importance of sustainability, one ornament at a time.
She says the coronavirus-induced rise in environmental awareness among the public should be capitalized on further to make a substantial contribution to the zero-waste movement.
The Portugal-based entrepreneur, who interestingly uses discarded paper to create her business cards, hopes her platform can become a "reference center" for the development of participatory experiences around a sustainable lifestyle for people from all over the world.
"The process of creating is a very fulfilling, mindful journey, and we aim to make creative jewelry making as accessible as possible to everyone by sharing our knowledge and experience about how everyday items can be reinvented with a modern twist of imagination."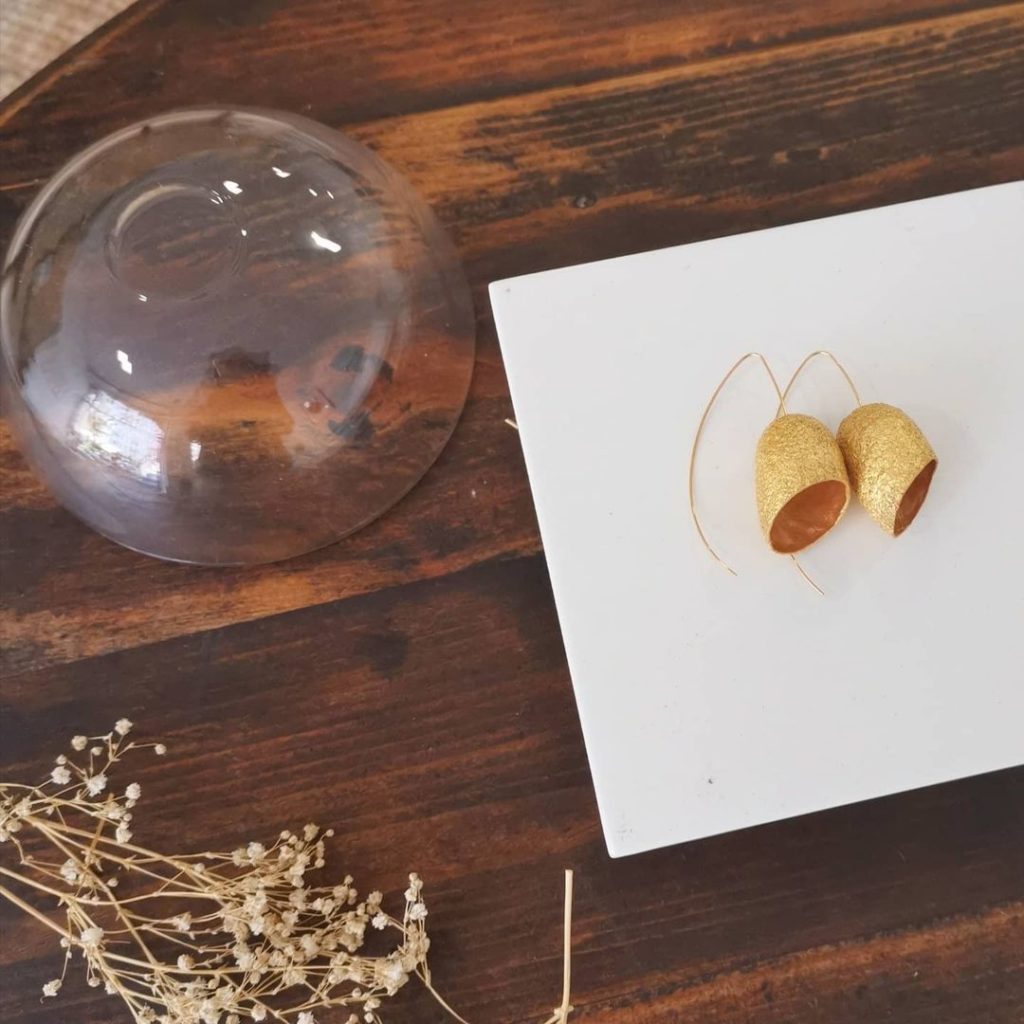 In Joana's opinion, change can be "scary" but "refreshing" at the same time.
"Real change comes with time, and radical changes can be suffocating and a waste of energy," she said, adding that being creative with sustainability in mind can set off a domino effect with a lasting impact on our planet and humanity as a whole.