DO NOT read this if you have never lost your bag, searched for keys all around the house, or run after your dog, because it just saw a cat and went crazy.
But if you are at least a bit like me, and you spend your mornings searching through the whole apartment to find your keys or lose an important items on regular basis, you might want to keep on reading.
Ever heard of Lapa?
A tiny tracking device that is going to save your time and make sure you will never lose something close to your heart. With dimensions of 29x29x5mm and weight of 5 grams, you will not even notice that Lapa is attached to your most important item.

Wonder, how was the idea born?
"Everyone, including us, loses things. We wanted something that will help us track objects with our cell phone" – João Oliveira, co-founder of Lapa shares the story behind Lapa. Once they found out that Bluetooth 4.0 was about to be released for iPhone, a perfect technology, the major development of Lapa software has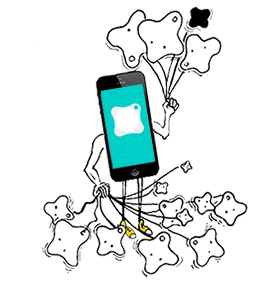 begun.
In September 2013, Lapa Studio started a crowdfunding campaign on Indiegogo.com. By the end of the campaign, Lapa had raised over $100.000 and became the most crowdfunded Portuguese project in 2013.
By August 2014, it was launched to the market. With 6 special features and 100 % replaceable watch battery, Lapa claims to be the most complete object finder on the market. The creators of this not disposable device are heading towards the future of a more collaborative society. Society, where everyone will help and be helped every time something gets lost. And they are definitely on the right track. Integrated with Facebook, Lapa is the first truly social lost & found system. You don't have your phone with you? Not to worry. Simply sign up to Lapa with your Facebook or Lapa account from any Android or iOS phone and track your items.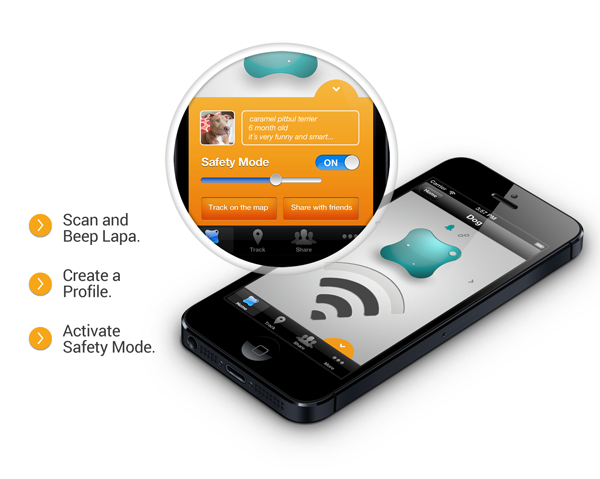 With already 13.000 sold Lapas, a wide network of distributors and a partnership with United Colors of Benetton, Lapa is close to reach the break-even point. "We face some challenges when it comes to cash flow. We have to implement the production and pay much of it beforehand in order to decrease lead times. And for that we need cash flow, a huge amounts of it." says João Oliveira, co-founder. This fresh start up is currently backed by finances raised from the crowdfunding campaign, a bit of self-funding and investors from Canada. "However, we are still looking for new investors, to cope with the cash flow difficulties."
Lapa is aiming to catch the attention of people in ages between 16 to 45. And not only in Portugal or Europe – "Most of our customers are from the USA, Japan, UK and Germany. And we have distributors for retailers in Canada, US, Belgium, and Malaysia." But that's not all, Lapa is currently negotiating with distributors in South Africa, Italy and Slovakia to reach customers in 56 different markets.
Still not persuaded about the value Lapa can bring to your life? What if I told you that thanks to Lapa you can keep track of the most loved ones in your life? Lapa helps you keep track of both your children and pets. Don't stress anymore about where your little one is. Wireless Lapa will alert you the moment they get out of your reach.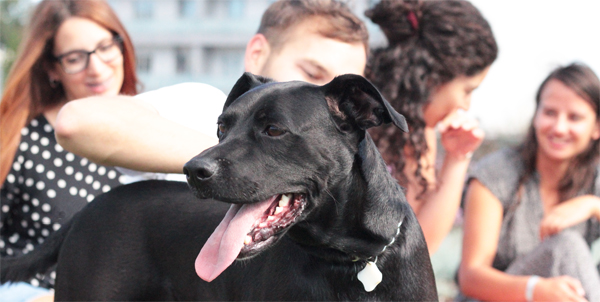 All you need to do is attach tiny Lapa, download the app from Android or iOS store, sign up and you are good to go.
Curious what Lapa-ers are up to this month? They are shipping all the asphalt black, water blue and arctic white Lapas and developing new version of Lapa-app for iOS users. Stay tuned, because December with Lapa won't be only about Christmas and New Year's Eve.
By the way. Do you know what Lapa stands for? If not, find out here.