By Sophie Foggin of 150Sec
Portugal is a coffee-drinking nation. Over the course of last year, the average citizen consumed 4.3 kilogrammes of the caffeine-rich hot beverage, according to data analysis company Knoema. Naturally, these high levels of consumption come with high levels of discarded coffee grounds.
Every year in the country's capital Lisbon, 10,000 tonnes of used coffee grounds end up in landfill sites, 24-year-old Belgian social entrepreneur Natan Jacquemin told 150sec.
Perturbed by this data point, Jacquemin decided to find the value in these used coffee grounds and turn them into a business with a social impact.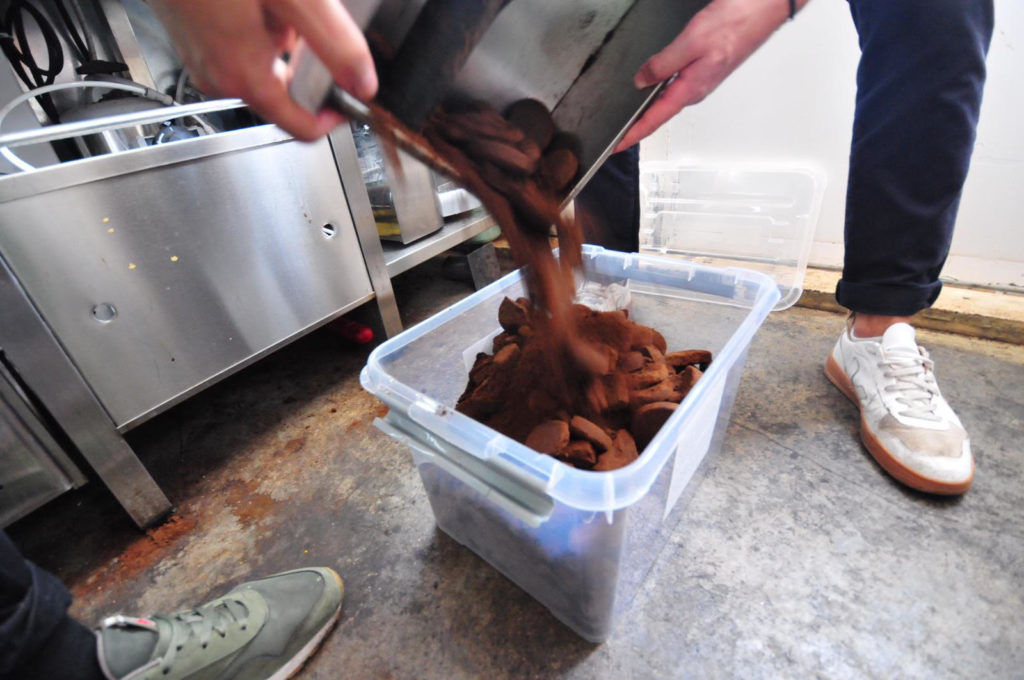 "Coffee waste is still super rich in nutrients," he said. When brewing coffee, he added, only 1% of the total biomass of the coffee bean is used, and since hot water is poured through the coffee grounds, they remain "completely clean and sterilised."

Determined to change how people see waste and open their eyes to its "hidden assets," this was the perfect business model for Jacquemin, who — at the time — had little money available to launch his startup.

Jacquemin said he wanted to "be part of the solution" to the world's problems. For him, this meant producing local food and creating jobs locally, thus reducing Co2 emissions.
With these two challenges in mind, NÃM was born: an impact startup selling oyster mushrooms that are grown using coffee grounds as a substrate, which would normally be classified as "waste."
"From waste to taste"
For Jacquemin, the idea stemmed from a gap in the market. Portuguese consumption of mushrooms per capita per year is notably lower than its neighbours, Spain and France. Yet, with the demand for ingredients for a healthier diet growing by the day, Jacquemin saw "room for growth". So, he decided to try to convert mushrooms into a more stable component of the Portuguese diet.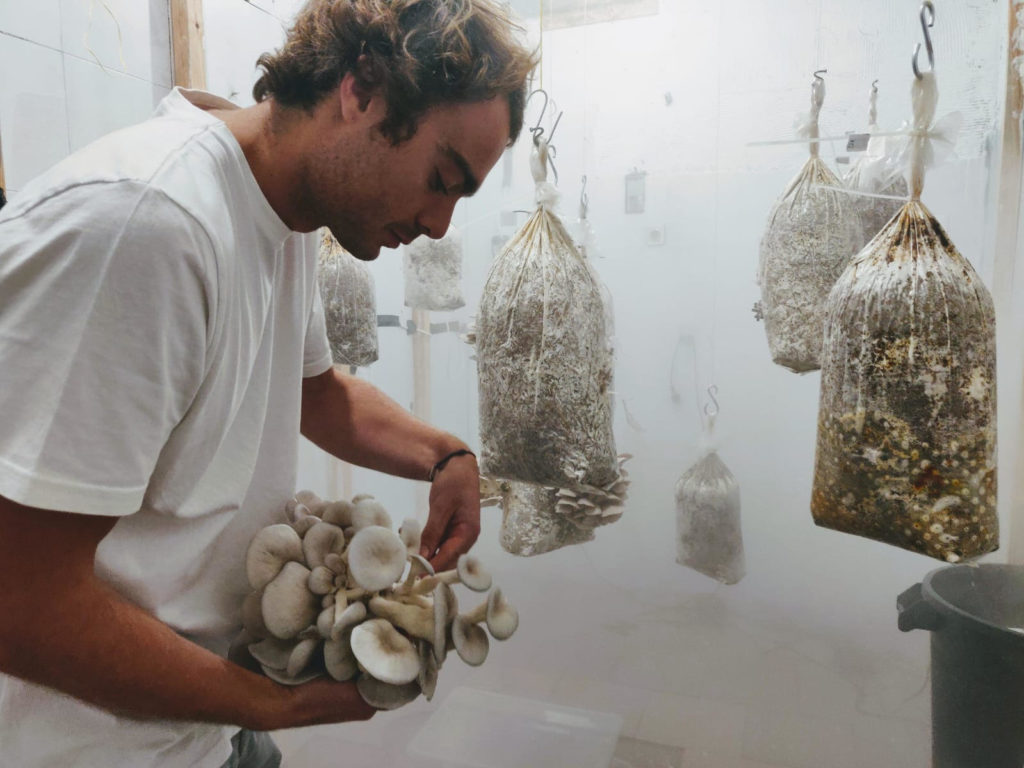 "Mushrooms are one of the most ecological foods to grow," Jacquemin added. More specifically, the energy and water required to grow a kilo of mushrooms are much less than what would be required to produce the same amount of chicken or tomatoes, for example.
When it comes to its own by-products, NÃM donates leftovers from the mushroom cultivation to local farms who use the amino acid-rich waste as fertilizer.
Grow locally, using local waste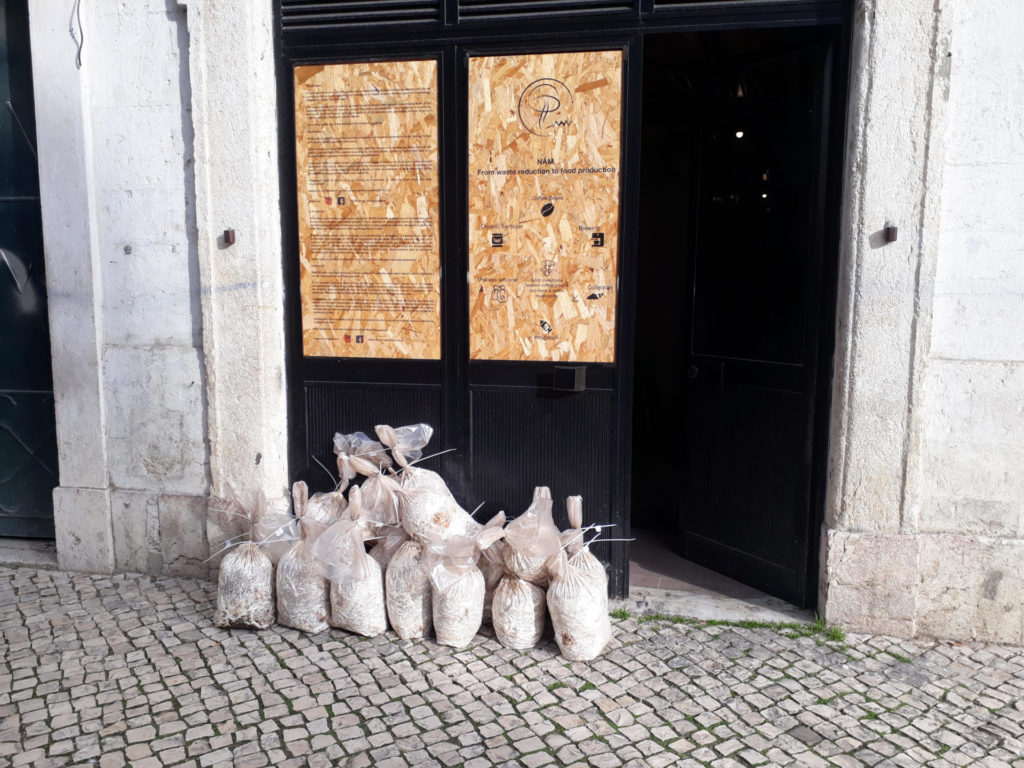 With NÃM's prices slightly higher than its competitors, the demand for mushrooms from restaurant and cafe owners was an "unexpected success" for Jacquemin and his team. The freshness of the mushrooms — which are harvested and delivered on the same day — is one of NÃM's most competitive advantages over other suppliers based in rural areas outside Lisbon.
Jacquemin also explained how buyers were enthusiastic about telling the story behind his startup and therefore willing to invest in it. "Our idea offers a story, a face behind the product, because we grow mushrooms locally with local waste," he said.

Urban farming in Lisbon
As well as cultivating and selling mushrooms, NÃM also profits from the sale of grow-your-own-mushroom kits, which aim to encourage them to reuse their own coffee waste and adopt these sustainable practices in the home.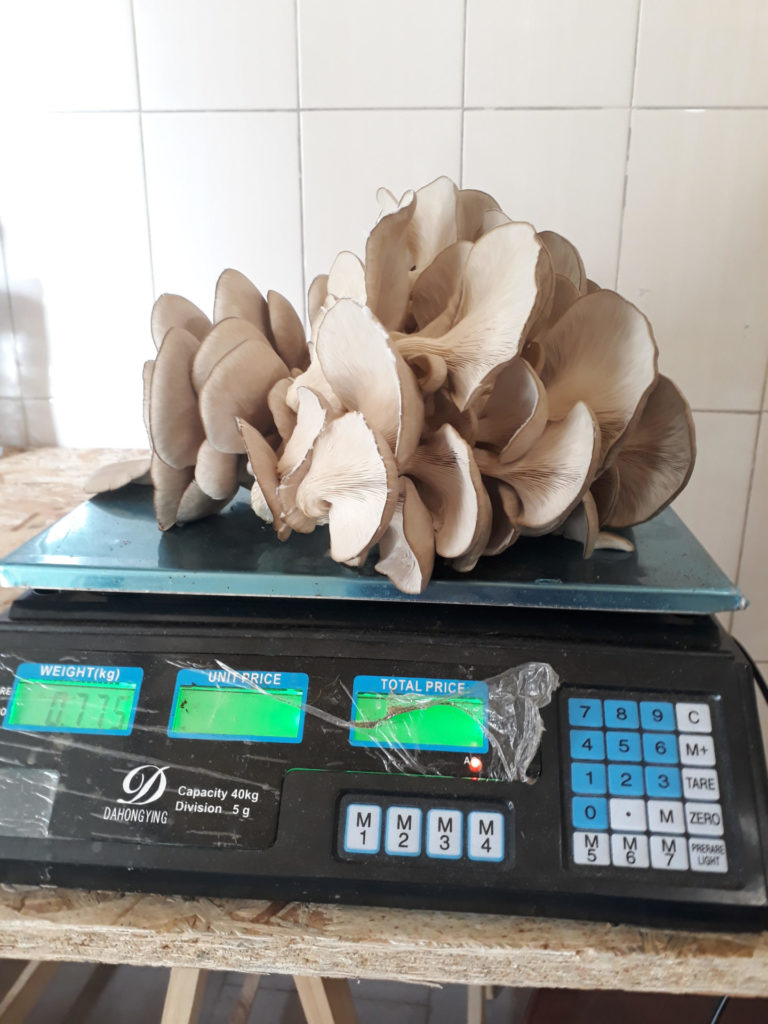 The company is currently in the midst of setting up an urban farm in the center of Lisbon using second hand materials only, where the team will be able to grow mushrooms in shipping containers. The model, Jacquemin hopes, will be easy to replicate and scale when it comes to expansion.

Once the farm is open, he plans to organize workshops, presentations and activities to raise awareness of the importance of eating locally and finding new ways to grow produce.
NÃM has also recently announced a partnership with Portugal's biggest coffee producer, Delta Cafe, which Jacquemin hopes will help to maximise the company's positive impact.