Written by Pat Rabbitte from The Sociable
Portugal-based startup, Tesselo launched in Lisbon last week with a mission of using its advanced AI-based satellite imagery technology to prevent and combat environmental disasters such as forest fires.
The company – first established in 2017 – has gone through a process of research and development in the interim period. Whilst a primary use case for its technology exists in tackling environmental disasters such as forest fires, over two years of intensive R&D has led to the production of a range of AI-based mapping solutions. Such solutions are applicable to a far reaching range of use cases across many industry sectors.
"We are glad to be launching today in Portugal and making our technology broadly available…"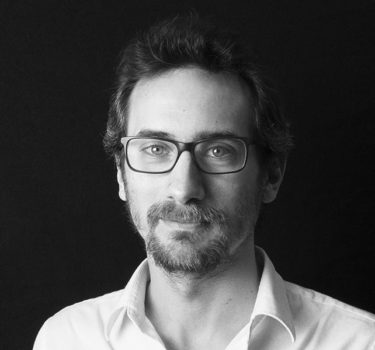 Upon launching, Tesselo CEO, Rémi Charpentier, spoke to the scope and nature of the technology that the company has developed:
"New earth observation capabilities and the recent advances in AI allow us to build environmental models at a scale, accuracy level and speed never seen before. We are glad to be launching today in Portugal and making our technology broadly available to businesses ranging from forestry to agriculture and urban development."
The company has established a country-wide mapping solution in respect of continental Portugal. The implications of the technology will be realized in the forestry, agriculture and urban planning arenas. Charpentier expanded on the nature of the technology:
"Our technology allows us to monitor change in a very granular way, enabling us to integrate seasons and plant lifecycles into our vegetation models."
The Tesselo CEO believes that basing out of Portugal is a good fit for the company. The company made a strategic decision to establish itself there on the back of Lisbon developing into a vibrant tech hub.
Additionally, Charpentier believes that the Iberian nation provides a natural market for the company's solutions – providing the opportunity to make a more immediate impact in terms of real world use.
The project owes its development in part to work carried out at the Instituto Pedro Nunes (IPN), located in Coimbra, Central Portugal. The institute had been active in encouraging and facilitating entrepreneurs in using space imaging and sensor technology for agricultural and environmental purposes. IPN is the coordinator of the European Space Agency (ESA) Incumbation Center in Portugal.
Read More: ESA, Stanford set AI challenge to collect derelict satellites in graveyard orbits
The ESA's activities in Portugal in this regard have been fruitful. Within the country, an increasing number of companies have demonstrated a desire to use space technology in order to advance projects that implicate fishing, climate, transport, sport and health related use cases.
Tesselo appears to be playing their part in terms of the tangible use of space technology and its application in terrestrial sectors. This has all been facilitated through a long term partnership with IPN, together with three grants which the company received from the ESA.
Wildfires
It's easy to see why Charpentier has identified a use case in which the company can make a more immediate impact for its technology. At this early stage in the year, wildfires throughout Europe have already exceeded last year's blazes.
2017 proved to be a particularly bad in terms of wildfires throughout Europe. It accounted for in excess of 800,000 hectares of land being burned.
Portugal was one of the countries hardest hit – with more than 10,000 separate wildfires having to be dealt with. A series of fires in June led to the deaths of 64 people. The country couldn't respond effectively to the situation and was forced to call in international help.
The EU is increasingly recognizing the intensifying nature of the problem and with that it's demonstrating more willingness to deploy more resources towards combating the issue. That's where Tesselo's solution may come in to play.
The company has developed a country-wide mapping application which can estimate the risk and impact of forest fires. It achieves this through the monitoring of clearing areas around infrastructure and power lines.
In this way, it can map risk and ensure that environmental regulations are enforced, potentially preventing a wildfire from starting in the first place.