Microsoft Game Dev Camp, the biggest gaming industry event in Portugal, is back for its 2nd edition. This national gathering for the whole community of game developers was the stage for Indot Game Studio to announce some very good news. RGB Pixel Bot, Chicken Tumble and the latest version of Black Bunny were officially launched today at Microsoft Portugal.
SEE ALSO: Portugal, a country of game developers?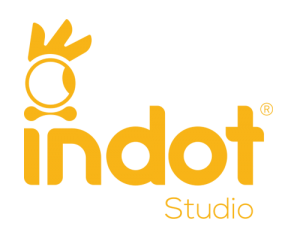 Indot Game Studio is a Portuguese independent game developer studio based in Barcelos, founded in 2014. Known for their mobile games (IOS, Android e Windows) with a portfolio of 5 (Chicken Tumble, RGB Pixel Bot, Dotbot, Black Bunny & Grumpy Dots), they have plans to expand. In 2016 we might be surprised with their first project for Xbox.
About the new games

RGB Pixel Bot is a set of micro games with TAPmechanics. Pixel art inspired by the classic retro games from the arcades but with an original game mechanics. How high can you go? The ideal game for people who like outperforming themselves. How does it work? Change the color of your bot with a simple tap on the button. Match the color of the platform you want to land on. Jump from platform to platform as high as you can!
Available at: Apple Store | Google Play | Windows Phone

Perfect for those who like one tap, skill games. Chickens are the farmer's best friends and they should be delivered as comfortably as possible. Control the road with one tap to guarantee a smooth, bump-less ride. The smallest mistake will make you lose a chicken and a big mistake will destroy your truck. How to play? Each road cube can be rotated with one tap so the road faces up. Each tap counts.
Available at: Apple Store | Google Play | Windows Phone

You'll be climbing up the walls! Do you like hard games? Tap the screen to get the bunny to jump and beat your highest score. The goal is to challenge yourself to see how high you can go. How does it work? Jump. Do not slow down. Do not fall off. Do not give up.
Available at: Apple Store | Google Play | Windows Phone
We'll be waiting for more good news from the Microsoft Game Dev Camp happening today in Lisbon.