Elon Musk once mentioned that Silicon Valley has some of the smartest engineers and business people in the world. We couldn't agree more. But there is a bunch of other places that also gather the big brains. What about Portugal and the Portuguese Entrepreneurs?
We recently talked with three great examples of Portuguese companies born global: Talkdesk, Muzzley and Chic by Choice and we asked them why they've decided to go to Silicon Valley and London and the impact that decision is having on their companies.
Cristina Fonseca, Talkdesk, Silicon Valley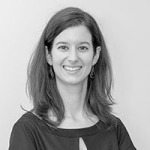 Talkdesk is all-in-one, browser-based call center software for sales, support and marketing.
How did you end up in Silicon Valley?
In August 2011, my co-founder Tiago Paiva and I participated in a 10 day contest. We built the concept of a prototype and ended up actually winning the contest. After that, we applied for a competition in San Francisco, because we were excited that we won the previous contest. After 3 weeks, we got invited to present the idea in San Francisco, where we pitched to judges from Intel Capital or 500 Startups.
We were then invited to join 500 Startups Accelerator. We went to their office in the Valley right after the competition and loved it. At the same time, we were approached by AngelPad to join their accelerator, but decided to go with 500 Startups and that´s how we ended up staying in Silicon Valley.
What are the advantages of having an office in Silicon Valley?
It was clear to us that the presence in Silicon Valley would be important since the very beginning. For two years, we were a team of 6, building a product in Portugal. Being in the United States helped us a lot in terms of investment. We raised 2 rounds of funding there and it also helps to meet clients and partners. There are some fields of expertise, especially web related which are difficult to be found in Portugal, so we decided to have a marketing and sales team in the US and design, customer support and engineering in Portugal.
How did this help Talkdesk to grow?
It helped a lot, because we were able to save money at first. We came to Portugal from the US with the first round of funding. It´s even more useful for B2B companies to raise money in the US and have the team in Portugal, because you can not only save money, but also have quality talents. With the team in the US, it works very well, not only because they have more knowledge of the local market, but because they are physically closer to the clients.
What was your biggest learning so far?
It´s all still a challenge. We ended up being one workday separated (8 hours time difference) since we have 2 teams in 2 different continents. The entire team needs to make a big effort, but with the use of the right online services, it really pays off in the end. We learned that we need to trust people and focus on what we do best.
Inês Raimundo, Muzzley, Silicon Valley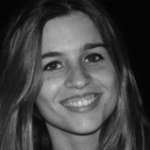 Muzzley is a platform to carry all of your connected devices in your pocket anytime, anywhere.
How many people from Muzzley are in Silicon Valley right now?
Our business development team, made of 3 people: the Chairman of the Board, the CEO (goes back and forth Portugal & SV) and the Partnerships Manager.
How did you end up in Silicon Valley?
The chairman of the board is American, the CEO goes back and forth and the Partnerships Manager used to live there. The team will probably grow in the next few months and the tendency is to expand our US team. The two founders came here before the company was incorporated and loved the spirit.
What are the advantages of having an office in Silicon Valley (compared to Portugal)?
First of all, our target market is mainly in the USA. Secondly, this market is way bigger than in Portugal. Also, Silicon Valley is known to support the spirit of entrepreneurship and to ease connections between companies due to the very informal tone most of conversations start with. For Muzzley, it was important to be where our partners are – this eases the time difference, allows face to face conversations, etc. Plus, there are several events related to IoT going on in the Bay Area.
What made you stay longer than you initially planned?
We've never really planned not to come. It was a desire that turned out to be true. Of course the SV's spirit of entrepreneurship and fellowship convinced us the moment we set foot in it!
Filipa Neto, Chic by Choice, London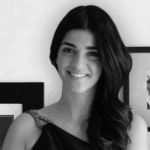 Chic by Choice is a new marketplace for high fashion dress rentals.
Why did you decide to take Chic by Choice to London?
The UK, and London in particular, are an epicenter for both ecommerce and fashion. This is one of the reasons why we went to London, since Chic by Choice is a marketplace for fashion rentals. Then we were interested in getting a fast product market fit and the best way was to be in the same environment most of our customers are – so we were able to get feedback very early on.
Another reason was to think about the future. Especially about the round of investment that we needed. Most of the investors are either in the US or London and this way we could feel closer to them. For example, now we have started a fundraising process for a series A. It makes a lot of difference to have launched first in the UK. It was crucial for us and we think the same will apply for the future investment rounds.
What is the difference that you see in Chic by Choice since you've been in the UK?
It probably wouldn't be possible for us to grow 30% per month since day one if we weren't in a very competitive & big market. Women in the UK are very familiar with ecommerce, very passionate about fashion and they also attend a lot of events.
Do you advice Portuguese companies to go to London?
I think some of the best Portuguese startups are going abroad, because they feel the need to be close to big and competitive markets like London or San Francisco – so I definitely recommend it. On the other hand, it is important to make sure that the company is already in a phase where they can get traction and grow big. It's important to go to these big markets when we are ready to sell and not to set up big operations there. At Chic by Choice, what we are doing is to maintain all the operations in Portugal and the business development in the UK. Cities like London are very expensive, so the timing is what really matters here.
These are the few of the best players from the Portuguese entrepreneurship ecosystem that took it outta country. And so far, it´s been a great journey for all of them. Let´s follow their steps. And never forget the famous "Go global, think local."