I've been working with many Portuguese startups and consider myself privileged, since I was able to have a glimpse inside very different recruitment processes, all of them unique in their own way.
Startups tend to have leaner recruitment processes when compared to corporate peers, however, they still have a long road to run.
If you asked me to pick the biggest problem Portuguese startups have when it comes to hiring, I'd answer: taking a long time to reply to tech candidates. Going silent can backfire as the tech hiring market speed is increasing and startups must keep up in order to succeed.
Hiring is always a challenge. But I guess you could say that hiring techies is way more difficult than anything else. Demand is super high and the recruitment market is clearly broken. So, if you're building a tech team, or even if you're hiring just one software developer, read this carefully. Avoid these common mistakes and seize the opportunity to grow your business with your new tech hires.
SEE ALSO: Why I joined a startup
1. Taking too long to get in touch with candidates who showed interest
Don't play hard to get when you're hiring techies, especially developers! Some companies take weeks to reply and eventually candidates lose interest because they have way too many offers on the table. In a blink of an eye, you may lose the perfect candidate, just like that. Puff.
2. Interviews, interviews, and more interviews
Well, let's just put it this way, you don't need to schedule 16 interviews and meetings before you hire someone. In fact, it shouldn't take longer than a couple of months at most, before you make the final decision. If your company is flexible and willing to make the effort, an interview with the CEO would be quite helpful, especially for the candidate to get to know of your company's culture. In the end, it's all about making the wisest choice but not wasting too much time with minor details.
3. Using "superstar" or "jedi" on job descriptions
It's okay to be creative when writing job descriptions but don't go too far. Don't use any clichés as you might be making the wrong assumptions about techies in general. Go straight to the point, and let them know the benefits and perks of joining your team (e.g. employee equity plan, health and life plans, free office lunches, cool office, free beers, young and exciting environment, etc.). Word of advice, check out lint.jobbox.io to see if your job description is good to go.
4. Posting on general job boards and expecting something in return
Oh boy! General job boards can be your worst nightmare. They're crowded with thousands of job offers and most techies don't even bother to take a look. Go for unconventional tactics when hiring and post your job offers on targeted boards, such as JOBBOX.io or Authentic Jobs. Learn about Talent Hacking and forget all about the traditional recruiting methods.
5. Making pointless questions during interviews
Keep it relevant, challenge your candidates during interviews. Use case-scenarios, ask tech related questions, see if they know anything about your company. Take the time to explain your business and the role of the person you want to hire. Questions, like "What's your favourite XX century character?" are quite pointless, don't you think?
6. Under selling the company
One of the main challenges in recruitment is convincing your candidates that your company is what they want. You should inspire and share your passion for the business in order to get them on board. You don't need someone who's great with Human Resources for this job. What you need is someone with sales skills who has the ability to sell your company and persuade candidates. Nonetheless, it's important to manage expectations, you shouldn't act like a politician and make promises you can't keep. Check out these guys at RapGenius who are doing a pretty good job on selling their company.
7. Spamming all around (calling, emailing and sending LinkedIn messages)
Don't be an all around shooter. Choose the people you want to contact carefully and then send personalised messages instead. Take some time to get to know the candidates and tell them why their profiles fit the role you have in your team. Just watch out for LinkedIn, some profiles might mislead you by using deceiving skills. It's definitely a cool network to browse candidates, but it shouldn't be the only tool you use.
8. Thinking that tech recruitment is a job anyone can do
It's a tricky job. If you're a startup, cut the crap and hire someone to do it properly. What you really need is in fact a Talent Hacker, someone who uses technology and unconventional tactics to scout for talent. This person should be tech-savvy and have amazing sales skills. You can also use services and tools to help you get the right candidates, such as JOBBOX.io, which is less of a hassle.
9. Not taking advantage of referrals
Referrals are very powerful, especially if they come from reliable people within the industry. At JOBBOX.io, for example, we find amazing developers, UX designers, data scientists and digital marketeers just by using referrals. Get your employees to spread the word as well and if they know someone who might be interested in the job, then they should make a referral! And don't forget to reward them for making an on-target referral.
10. Not challenging/testing candidates
When you're recruiting in tech it's crucial to test your candidates. One might say they have worked with Javascript before, but if that was 5 years ago, he might not keep up with the daily tasks. Create a challenge and test to evaluate commitment, problem-solving skills, quality of the work and speed. Here are some good examples:
Regular work: have your candidate to work a couple of afternoons or days side-by-side with a team member. I've seen companies like Automattic asking for candidates to come work with them for several days (and paying them for their work of course).
Live tech testing: having a series of live tech tests or a technical questionnaire with a couple of tech employees from your company.
Moonlighting: create a mini-project within your company for the candidate to perform. Give him/her a deadline and analyse the results.
So, there you go, if you avoid these common mistakes, you are clearly improving your tech hiring skills.
Feel free to contact me if you have any suggestions or if you wish to know more about tech recruitment. And of course, in case you're interested in mastering your tech recruiting skills, take a look at JOBBOX.io. We can help you hire the best techies, through valuable referrals. Give it a try! 
Cheers,
Pedro Carmo Oliveira
---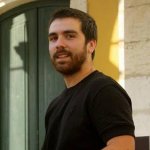 Pedro Carmo Oliveira is a Co-founder of JOBBOX.io, an online platform for tech hiring, without recruiters involved. More at JOBBOX.io.