The organization behind Horasis Global Meeting, one of the world's foremost discussion forums that was postponed this year due to COVID-19, released last month a declaration signed by leading dignitaries that called on public and private sector leaders to adhere to a more principled form of leadership during these times of disruption.
Horasis Global Meeting had earlier been set to take place in Cascais, Portugal from March 28-31.
Dignitaries from around the world committed to foregoing short-term, personal gains in favor of long-term benefits for humankind, more collaboration amongst societies and between the public and private sectors, and running their governments and organizations with openness, transparency, honesty, humility, and trust in others.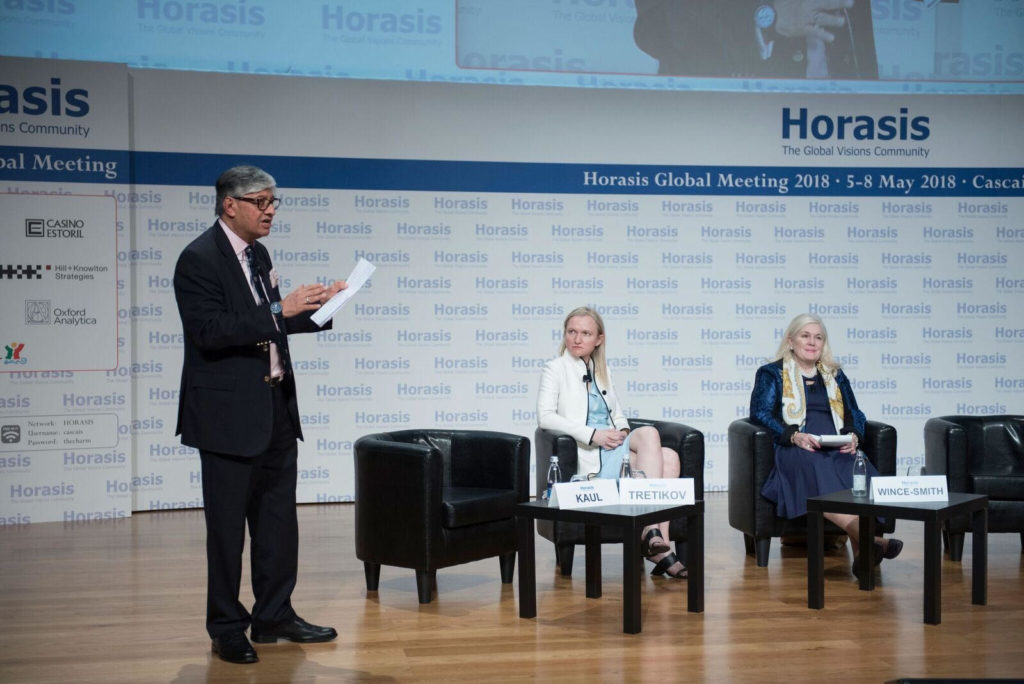 The list of signatures included the following, among others:
Yves Leterme, Former Prime Minister of Belgium, Belgium
Princess Märtha Louise of Norway, Norway
Ehud Olmert, Former Prime Minister, Israel
Jonathan T. M. Reckford, Chief Executive Officer, Habitat for Humanity International, USA
Valerie Rockefeller, Chair, Rockefeller Brothers Fund, USA
Amos Sawyer, Former President of Liberia, Liberia
Eva-Lotta Sjöstedt, Member of the Supervisory Board, Metro, Germany
Karen Tang, Executive Director, The Better Hong Kong Foundation, Hong Kong
Vitaly Vanshelboim, Assistant Secretary-General, United Nations, Denmark
Luca Visentini, General Secretary, European Trade Union Confederation, European Union
Deborah Wince-Smith, President, United States Council on Competitiveness, USA
Frank-Jürgen Richter, Chairman, Horasis, Switzerland
The city of Cascais has hosted Horasis Global Meeting since 2016.
Said Horasis Chairman Frank Jurgen Richter in an earlier interview, "Cascais is open to the world as it is located on the seashore and for centuries Portugal has explored the oceans across the globe. We try to capture this open spirit in our discussions – we want to embrace globalization and sustainable development. We support open societies and open exchange of ideas across religious and secular boundaries."