Undandy, the first Portuguese startup on the Crowdcube crowdfunding platform, raises € 1.2 million to expand its custom-made dress shoes for men operations.
Read More: Seedrs generated €210M in crowdfunding investments in 2018
As the first startup from Portugal to raise capital on Crowdcube, Undandy has closed its crowdfunding round having raised £1,094,087 (€1,211,903) from 280 investors.
The majority of the funds will be dedicated to acquiring its current manufacturer and becoming fully vertical. The Portuguese startup will then be able to ensure that its customer's journey with is tailor-made, from start to finish.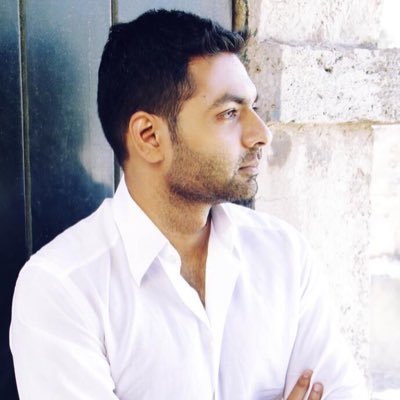 "The capital raised on Crowdcube will allow us to fuel our growth and expand our range," said Rafic Daud, Co-Founder and Managing Director at Undandy, in a statement.
"By acquiring our own manufacturing facility, we are hoping to reduce crafting time, save on costs and increase flexibility in launching new styles, widths and materials. Thereby allowing us to keep offering unique, customised shoes without the luxury price tag, to our growing global customer base," he added.
Undandy is a made-to-order online shoe company. Its online 3D design platform gives customers the ability to design their own shoes from over a billion different design options. The creations are then handcrafted in Portugal's shoemaking capital and shipped worldwide.
"Undandy is firmly anchored in the Portuguese shoemaking tradition, but we have a worldwide clientele, so to be able to successfully raise on an international platform like Crowdcube, with the added brand exposure it provides, was really important for us and our business," said Daud.
Dedicated to the craft of custom-made shoes, Undandy has sold over 22,000 shoes in three years, and has already received widespread international media coverage in the Financial Times, Forbes, Business Insider and similar publications, according to Crowdcube.
Undandy was founded in 2015 in Portugal with a direct-to-customer business model. Its aim is to preserve traditional shoemaking with the aid of modern technology.
Using its online 3D design platform, customers are able to choose from over a billion different design combinations for their shoes, which are then handcrafted to the customer's unique specifications in Portugal's shoemaking capital.
Customization is a growing trend and is frequently refered to as the new concept of luxury. Undandy is able to offer unique, customised shoes without the luxury price tag owing to its direct-to-customer, e-comerce platform.
The company has experienced exponential growth since inception in 2015. Over 40% of our customers have become repeat customers already buying at least a second pair in under two years.
A word from our Sponsor: Looking for Content Marketing support? Click here.