Bright Pixel makes its first investment in an American startup, Habit Analytics, with an injection of €600,000.
In this investment round, Bright Pixel, founded by Celso Martinho, was not the only one to participate.
Read More: Bright Pixel leads French retail app store Beamy's €300K investment round
In all, Habit Analytics raised €1.8 million from funds such as the "Partnership for New York City," which invests in companies operating in New York, among others.
Founded in 2013 as Muzzley by entrepreneur Domingos Bruges, Muzzley became Habit Analytics in June of 2018.
Bruges created a startup, Muzzley, that "did not go well," Bright Pixel Chief Investment Officer Alexandre Santos told Observador last week.
Muzzley decided to change its business model, stopped betting on the platform that wanted to make electronic devices to talk to each other, and pivoted the company into Habit Analytics, which analyzes data using artificial intelligence.
Bright Pixel, which followed "with interest" the course of Domingos, chose the New York-based startup to make its first investment in the United States of America.
Read More: Bright Pixel launches 'Insert Coin' to invest in preliminary ideas: LIS18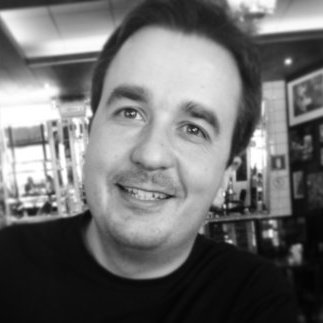 The investment in Habit Analytics was "around 600 thousand euros" and, to close all the details, it took seven months to complete the operation. This Bright Pixel bet will open doors to other investments in the country, Santos told Observador.
While Muzzley was a "very consumer-oriented" startup, Habit Analytics has been adapted to provide data to business customers, such as insurers. It went from a "Business to Consumer" business model, in which the digital transaction is direct between the company and the consumer] to "B2B" ["Business to Business", in which the product and the customers are businesses], Bruges explained to Observador.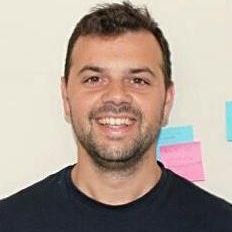 "Muzzley was an IoT [Internet of Things] company and it was necessary to restructure," he added.
With this restructuring, the company remained in the US. The head office is in Delaware, as is common in most businesses in the country as the state has legislation that captivates businesses a lot and even compares to a tax haven.
Habit Analytics' offices are in New York; however, the development team operates in Lisbon.
"We have a lot of experience in Portugal," said Bruges, adding that in the future the product development base will continue to be in the country.
Read More: Bright Pixel announces 1st intl partnership to 'attract talent across borders'
"More and more we are going to see companies like this [with a strong Portuguese presence]," added Santos.
The software developed by Muzzley for IoT has been adapted and now allows its clients "to have much more accurate information about the customers," explained Bright Pixel's CIO.
"Bright Pixel is the only entity in Portugal that invests in preliminary ideas. We differentiate ourselves by wanting to help projects grow because we know that good ideas do not always come from the best entrepreneurs, nor do the best entrepreneurs have the best ideas," said Bright Pixel CEO Celso Martinho in a statement to the press last year.
A word from our Sponsor: Looking for Content Marketing support? Click here.