TechCrunch announces the agenda for its European flagship event, Disrupt Berlin, and discounts are still available before ticket prices go up after October 24.
Get your Disrupt Berlin 2018 passes before 24 October and save big https://t.co/qC5R3atfp9

— TechCrunch (@TechCrunch) October 18, 2018
With TechCrunch Disrupt Berlin 2018 quickly approaching, there is still time to save up to €500 on your pass to the flagship European event that takes place November 29-30.
Also, readers of Portugal Startups can use our promo code PORTUGALSTARTUPS or follow THIS link for a 15% discount on tickets to TechCrunch Disrupt Berlin 2018.
Read More: TechCrunch Disrupt Berlin: a place for startups to share strategies and learn to scale
For Portuguese startups, two action-packed days await with adrenaline-pumping activities, vast networking oppotunities, and the chance to meet and listen to world-renowned industry revolutionaries.
On the first day, Thursday, November 29, highlights include:
Racing to the Future with Lucas Di Grassi (Roborace)
A New Start with Anne Kjaer-Riechert (ReDI School of Digital Integration), Aline Sara (NaTakallam)
In The Money with Pieter van der Does (Adyen)
Regaining Momentum in Europe with Saul Klein (LocalGlobe)
Bootstrapping Your Way To The Top with Denys Zhadanov (Readdle)
Sharing the Ride-Sharing Industry with Daniel Ramot (Via), and other speakers to be announced
Pioneering Crypto with Jamie Burke (Outlier Ventures), Vinay Gupta (Mattereum), and other speakers to be announced
Making Everyone A Secondary VC with Kaidi Ruusalepp (Funderbeam)
And of course! STARTUP BATTLEFIELD will be taking place throughout the two days
This year's Startup Battlefield will bring the world's top early stage startups together on one stage to compete for the coveted Disrupt Cup, a $50,000 prize, and the attention of media and investors. The judges include TechCrunch editors as well as top VCs and entrepreneurs, and past winners include names like Vurb, Dropbox, Mint, Yammer and many more.
We're highlighting some of Europe's most promising startups at #TCDisrupt Berlin in Nov. https://t.co/n2lvjet7P4

— TechCrunch (@TechCrunch) October 18, 2018
On the second day, Friday, November 30, highlights include:
Going Global with Brynne Kennedy (Topia)
The European Fintech Fever with Ricky Knox (Tandem) and other speakers to be announced
Learning Languages and Building a Startup with Julie Hansen and Markus Witte (Babbel)
Building Your Next Car, Today with Laurin Hahn (Sono Motors), Ole Harms (MOIA)
Becoming a "Unicorn Factory" with Philipe Botteri, Sonali De Rycker, Luciana Lixandru, and Harry Nelis (Accel)
European Space Tech Comes of Age with Mike Collett (Promus Ventures), Rafal Modrzewski (ICEYE)
Emerging Market Tech is About to Explode with Lizzie Chapman (Zestmoney) and Alan Mamedi (Truecaller)
Selling Fashion in a Post-Web World with Sophie Hill (Threads)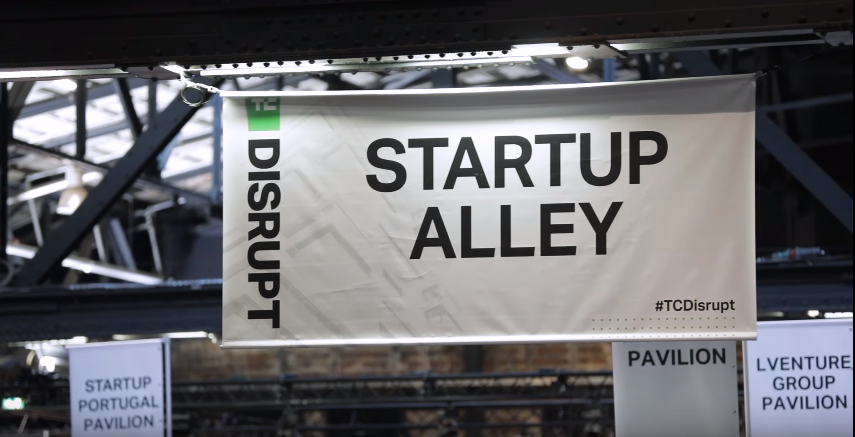 Startup Alley will be the "pulsing heart" of TechCrunch Disrupt Berlin 2018, where hundreds of pre-series A startups will showcase their tech talent, products, platforms and services to more than 3,000 attendees and more than 300 hundred media outlets.
More than 400 early-stage startups — including companies that earned the coveted TC Top Pick designation — will exhibit their very latest technology at Startup Alley, and this is prime networking territory and an opportunity to meet your future founder, investor or technologist. A source of innovation and inspiration, Startup Alley is a must-see experience.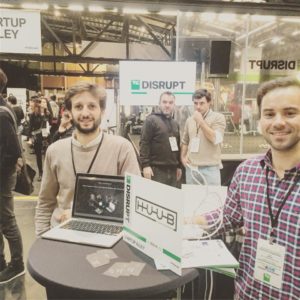 For Portuguese startup HUUB, TechCrunch's flagship European event in Berlin was "full of pitch battles, intense networking and valuable feedback."
"It was rather interesting to share ideas with other European Startups on how to prepare fundraising and strategies for scaling," the HUUB team said of TechCrunch Disrupt 2017, adding, "it's fair to say that HUUB is getting deeper and deeper into the European startup ecosystem."
Six months after attending TechCrunch Disrupt Berlin, HUUB went on to secure  €2.5 million in funding to expand its customer base in the fashion industry and to hire new staff.
In September, StartUP Portugal brought four Portuguese companies to the San Francisco event (Undandy, MAIEL, Infinite Foundry and Startup Sintra) and even had a small booth dedicated to helping promote the Portuguese startup ecosystem.
As the world's leading authority in debuting revolutionary startups, TechCrunch Disrupt Berlin is the premiere place for entrepreneurs, not just from Portugal but from all over the world, who are looking for funding, a new job, co-founders or investment. Disrupt offers all the amenities to help connect with the right people efficiently and effectively.