GS1 Portugal is organizing its fourth National Congress with a debate on Industry 4.0 that includes Portuguese CEOs, politicians, and journalists on October 17 in Lisbon.
GS1 Portugal is a neutral, non-profit, private and multi-sectoral association, declared a public utility with more than 8,000 companies pledged to its GS1 Standards System of barcodes to transform the way we work and live.
The fourth GS1 Portugal National Congress will address Industry 4.0 and the role of the consumer at the center of collaborative value networks and the digitalization of the economy.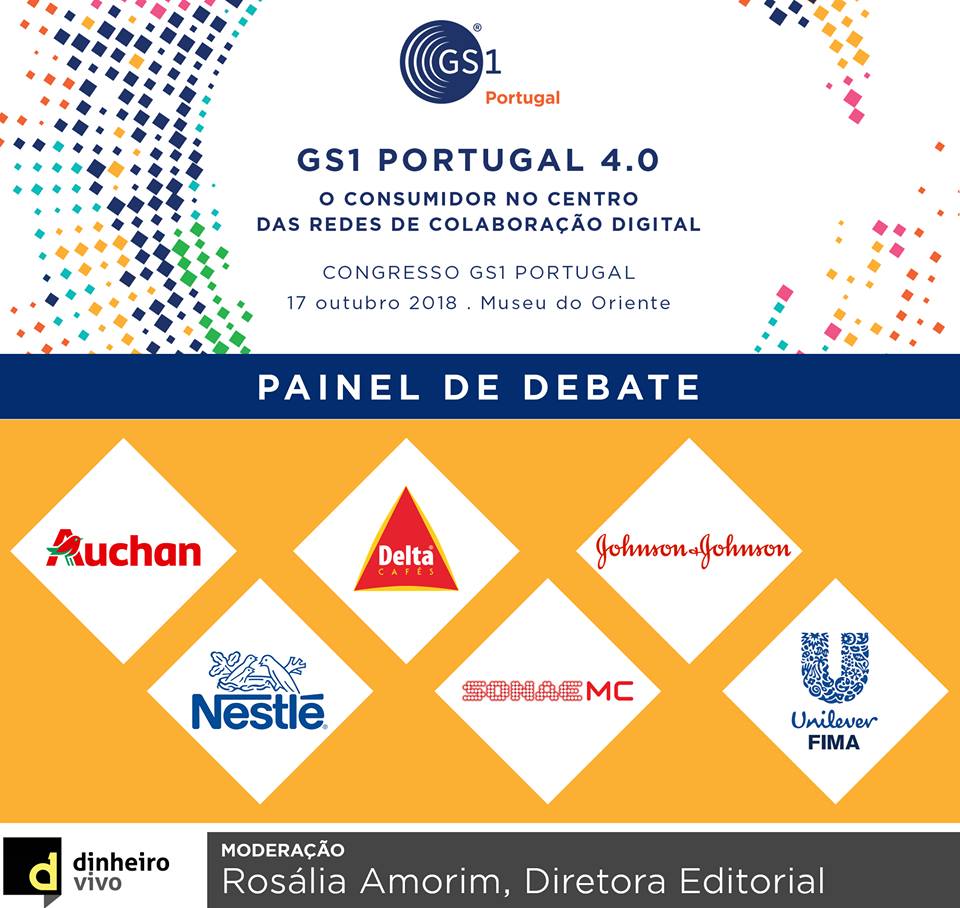 Industry 4.0 represents the definitive and unavoidable entry of Information Technology into companies' daily lives, and the role of the consumer at the heart of value chains.
The discussions and debates will count on the participation of managers in benchmark companies at a global level, policy makers, and international leaders of the GS1 network in order to address the complementary dimensions that are transforming business practices in the different value chains.
A Discussion Panel will consist of CEOs of reference companies that operate in the Retail and Consumer Goods sector, including Auchan Portugal, Delta Cafes, Johnson & Johnson, Nestle Portugal, Sonae MC, and Unilever Fima, moderated by journalist Rosália Amorim.
GS1 Portugal also sent an invitation to Luís Marques Mendes, current State Counselor of the Presidency of the Republic, who is a renowned lawyer, politician, and commentator.
Among the confirmed speakers are:
The fourth edition of the GS1 Portugal Congress confirms its position as a neutral, private and nonprofit organization and as a Trusted Advisor, by promoting the meeting point of value chains from the most diverse sectors of activity to discuss the current challenges and anticipate new market trends.
The challenges that lie ahead, as well as the opportunities, will be in debate over a day with the invited specialists of GS1 Portugal.
The debate takes place at the Museu do Oriente in Lisbon on October 17.
GS1 Portugal is the organization responsible for introducing the barcode in Portugal some 30 years back.
GS1 manages several types of barcodes. Each is designed for use in a different situation. They are used to encode information such as product numbers, serial numbers and batch numbers.
Barcodes play a key role in supply chains, enabling parties like retailers, manufacturers, transport providers and hospitals to automatically identify and track products as they move through the supply chain.