Matosinhos-based market research and neuroscience startup MindProber takes home the MRS/ASC Breakthrough Innovation award.
The joint Market Research Society (MRS) and Association for Survey Computing (ASC) Breakthrough Innovation award is aimed at research companies with strong technological components and are capable of producing substantial impacts in the industry.
This year, MindProber earned that breakthrough distinction to which CEO Pedro Almeida remarked, "This prize shows the disruptive nature of our approach, as well as the repeated validation from the research industry."
A product of several years of academic research, and with one year as a startup, MindProber enables the realtime collection and analysis of the physiological and behavioral reactions of hundreds of people to media contents, like television ads or entertainment programs, analyzing their global and second-by-second impact.
According to co-Founder and Head of Research Pedro Chaves, the Breakthrough Innovation award "left the company very proud and motivated to keep pursuing our work in developing the first fully automated consumer neuroscience platform in the world."
The Portuguese startup "was a true breakthrough in collecting a new stream of data that could enhance understanding of participant reaction," according to the MRS/ASC awards judges.
How it works: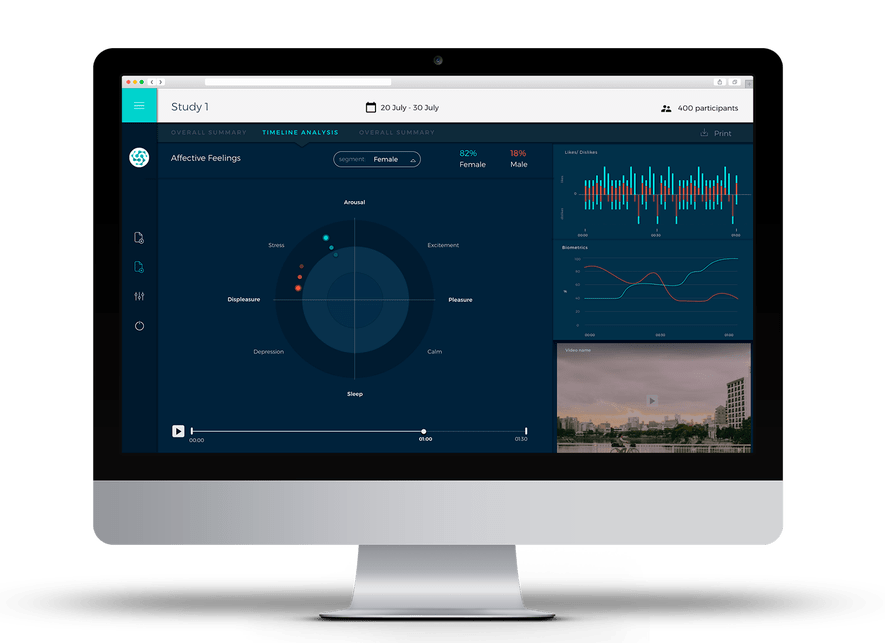 MindProber distributes its sensor and app technology to panels of hundreds of spectators and captures their biometric and declarative reactions while they watch media content.
The startup offers the ability to test the impact of ads or videos "through passive and non-intrusive measures," according to the company website.
Named after psychologist William James, the James One biometric sensor captures high-quality heart and electrodermal indexes that are combined to produce second-sensitive and overall activation metrics.
Through the platform's automated DIY dashboard, users can setup and launch studies on their own, as well as monitor study progressions and results.
Available for Android and iOS, the MindProber app features include:
Managing the interaction between panelist and platform (authentication, notifications, study management).
Passive ad & content detection.
Synchronization between physiological metrics and broadcast
Collecting declarative reactions and administer post-visualization questionnaires programmed through the platform.
The Market Research Society (MRS) is the leading world association in market research. It is "dedicated to the support, promotion and enrichment of the research and business world."