Promoted by the U. Porto Inovação and by Clube de Empreendedorismo (CEdUP), iUP25k is back for a new edition.
iUP25K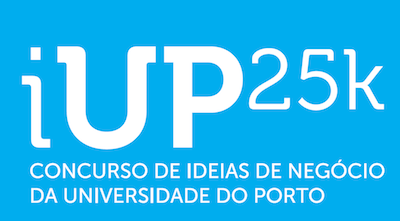 is a Business Idea Competition that was created as an awareness tool for entrepreneurship and to promote the creation of new businesses. Through iUP25k, the University of Porto aims at creating a platform for launching good ideas that turn into real products and successful ventures.
If you have an entrepreneurial spirit, mix it with an innovative business idea, some technology, willingness to make it happen and BAM! You're ready to go! Applications are open until April 3rd.
Like in previous editions, the winners will benefit from a set a perks. In total the competition has 25k to distribute among the 3 best ideias. While the winner secures 15k (10k in cash and 5k in services) the second and third places receive 5k in services each.
Winners from last editions include FaceDecode and WeTruck, that used this opportunity to improve their business models, the products and the pitch skills.
SEE ALSO: Addvolt, conquering the world one truck at a time
Did you get hooked? You just need to submit the application form and include a 3 minutes video about your idea.
Important dates: On April 21st the 25 most interesting ideas will be revealed. Then an elevator pitch that will be evaluated by a jury follows. In the beginning of May the organization will release the names of the 10 finalists.