Over the past few years, Portugal has been building a stronger presence in Silicon Valley. We are seeing more and more Portuguese founders spending time there, startups raising investment rounds from US investors and others participating in US accelerators. Last year, Portugal Ventures opened an office in Silicon Valley, showing how much the region is important for the Portuguese startup ecosystem.
With this in mind, today a group of Portuguese innovators based in Silicon Valley is launching West to West, an organisation that aims at connecting Portuguese startups with the fast pace environment of San Francisco.
We talked with Pedro Vieira, the driving force behind West to West and asked him why he decided to launch West to West.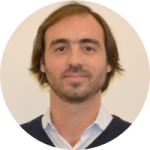 We want to create and support a thriving environment for Portuguese entrepreneurship in Silicon Valley. Portuguese entrepreneurship is second to none and yet there's still very little recognition for its value in Silicon Valley.
The support system will be achieved by helping ventures setup in Silicon Valley giving them a better understanding of the work culture and business environment and helping them get support with everything else from basic logistics to immigration issues. The keywords are mentorship and networking.
Pedro highlights the importance of giving back to the ecosystem by supporting the newcomers:
Several of us started companies in Silicon Valley without any support network. Now that we succeeded with our ventures, we want to help other entrepreneurs by giving them access to a network of highly qualified domain experts, investors, distribution partners, to help grow their ventures faster and more efficiently.

We are creating a network that's wide and deep and builds on over a century of Portuguese History in California and a very strong tech immigration wave in the last decade.
West to West arises now because the promoters believe this is the right time.
This is the perfect time to start fostering this grassroots movement for several reasons: we are starting to have enough critical mass of Portuguese talent in Silicon Valley; several Portuguese ventures have been backed by top tier US VCs; some of them (including my own GoodGuide.com) have had exits; and Portugal – Lisbon in particular – is being frequently referred to in the media as the hottest entrepreneurship hub in Europe.

We want to build on this momentum and create a strong Portuguese Entrepreneurship brand in Silicon Valley.
But the most important questions is: What can we expect from West to West?
Pedro Vieira has ambitious plans for the future.
In a few years, we want Portuguese entrepreneurs to be able to raise funding in Silicon Valley without having to explain why it makes (and it is possible) to have split teams in Portugal and the US; be able to talk to the media without having to remind them of other Portuguese success cases; be able to talk to distribution partners without having to explain why having a small home market is the best way to test tech before distributing it at scale; and finally we want Portuguese entrepreneurs and their tech to be on the radar of every major M&A team in the Valley.
As the name suggests, West to West is building a bridge between Europe's West Coast (aka Portugal) and US West Coast. The ultimate goal is to generate traffic both ways and to bring to Portugal capital and expertise from those who succeeded in Silicon Valley, but also from other key players in Silicon Valley.