It's hard, or even impossible, to have a startup ecosystem without having structures that support the entrepreneurs and their projects moving forward.
As startups grow, they will most certainly need funding in order to get to the next level and reach a bigger potential.
As a result of a need, Portugal Ventures was born: a Venture Capital and Private Equity firm founded in June 2012, as a result of the merger of three state-backed Venture Capital & Private Equity firms. The Venture Capital funds managed by Portugal Ventures are backed by the European Union through FINOVA, COMPETE and POR LISBOA.
The firm focuses its venture capital investments in innovative, scientific, and technology-based companies with competitive advantages for global markets. They look specifically for projects in the following fields: Technology (web, cloud, software, apps, etc), Life Sciences & Med Tech, Travel & Leisure Tech and Engineering & Manufacturing.
---
Thus, there are 3 funding programs running that you can apply to:

The entry point to the Ignition Programme, a new initiative led by Portugal Ventures to promote investment for market-oriented scientific and technological projects in the Seed Capital phase.
Applications for the 11th Call for Entrepreneurship close on May 28th.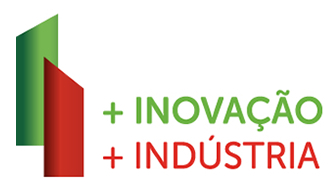 New investment program aimed at companies and entrepreneurs in the more traditional sectors of the national economy, with the purpose of promoting business spin-offs and the innovation capacity of SMEs in order to meet the challenges the nation's industry faces and make it more global and competitive.
Submissions start on June 15th.

Aims to contribute to the sustained development of the Azores' economy, by stimulating entrepreneurship and valorizing innovative projects, the driving force behind development and employment.
Submissions are open until June 30th.
---
After applying to one of the programs, it takes usually 4 months to go from the submission till receiving the money. In the middle, after a screening of the projects, the entrepreneurs have the opportunity to contact with industry experts and to work together with them to improve their business models.
But even if Portugal Ventures knows the potential of the Portuguese startups, and has been involved in most of the recent investments, they are aware of the limits:
https://twitter.com/pt_startups/status/580327715024166913
And getting this capital from the outside is not only helping them to support more startups, but also to create bridges to international markets. After all, Portugal Ventures is here to empower and foster Portuguese companies compete in the global market.